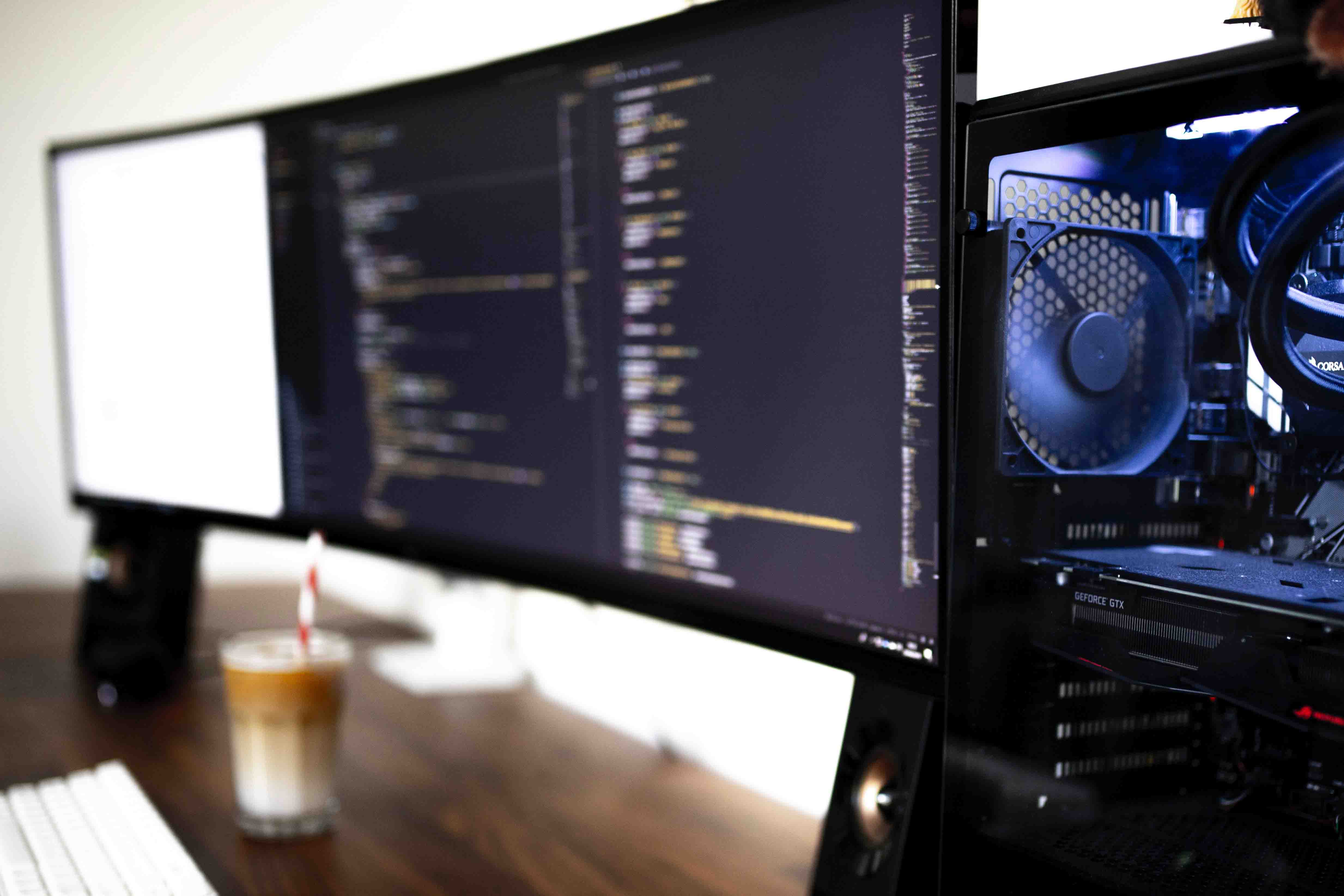 Migrate SharePoint 2013 to SharePoint Online
Microsoft SharePoint Server 2013 will soon reach the end of support.
What does this mean for your business? You will no longer benefit from current Microsoft updates. This leaves you with data security risks and other problems to tackle.
So, if you're currently using Microsoft SharePoint Server 2013, it's time to think about migrating to SharePoint Online.
Up for the task?
Choose the right SharePoint migration approach. Experience a seamless transition of your SharePoint Online content.
Probably, you're thinking, "whoa, this is a huge task." This shouldn't be the case.
We're here to help.
This post describes what you need to migrate an office 365. Besides, you'll learn the benefits of using SharePoint Online. You'll also learn how to install a SharePoint Migration tool.
We will take you through the steps you need to follow to complete your migration. We understand that every organization is unique in its way. So, we won't detail the exact migration planning you need, including scheduling and timelines for your migration. But we will provide you with the tools, tips, and steps crucial for a successful office 365 migration.
You can read more about our office 365 migration services management here.
But first, what is SharePoint Online?
SharePoint Online is a web-based program in the form of a Software-as-a-Service (SaaS). It facilitates the exchange of information across an organization. SharePoint is user-friendly as it allows for storing, sharing, and managing content.
Microsoft SharePoint Online is an industry-leading tool for managing documents. Use it as One Drive for storage and collaboration purposes.
Why Your Business Needs SharePoint Online
Today, businesses seek more reliable and user-friendly approaches to securing their data. Most companies that want to reinforce their collaboration find office 365 suitable. Currently, SharePoint Online offers an unmatched solution for sharing documents among teams.
SharePoint Online is a game-changer for managing and accessing your documents. It is more of a Home Drive for any person looking for reliable file storage.
Since it's a Microsoft Office 365, you can customize your SharePoint Online features to serve your unique needs. With this application, you'll be able to collaborate on files from any device easily.
What are the Benefits of Migrating SharePoint 2013 to SharePoint Online?
Think of how bad you would want to keep your collection of files in a pristine condition. SharePoint Online offers you an excellent alternative to SharePoint server 2013. We will help you discover how SharePoint Online will benefit your business.
Some benefits of migrating your File Shares to SharePoint Online include:
Total access to your files online
Migrating your files to SharePoint Online will make it easier for you and your team to share business content. SharePoint Online will allow you to access your files wherever and whenever you want. Access your file whether at the office, at home, on the road, or during the day and night.
Even better! With this One Drive, you'll get to access your content from any device – a feature that is hard to find with other regular File Shares.
Eliminates the need for endless version history of a file
SharePoint Online doesn't require you to create multiple versions of your files. You also don't need to rename them each time you create a new version.
Having many versions of a file only adds to the problem of securing your content. These versions can be confusing and messy for collaborators. They might also take up unnecessary space in your Home Drive.
With SharePoint Online, you'll only need to work on one file for as long as possible. Upon editing and saving the new version of your file, the old version will be secured but invisible. You'll be able to access it in case you need it.
Supports checking-out and checking-in files
Usually, there are times when you will be working on documents or files in collaboration with other colleagues. Working efficiently at these moments may be a real hassle. It might take a lot of effort to identify who is working on the same document you are working on or who is yet to check out a file for you to begin working on yours.
This is where SharePoint Online comes in handy.
SharePoint Online allows for checking out or checking in a file. By checking out your files, others won't be able to access them. This means your colleagues will know who has the latest updated version of the files.
The check-in and out functionality will ensure that you don't interfere with other people's work.
Super-fast search power
You should consider migrating to SharePoint Online because of its excellent search capabilities. You will experience a fast-speed search power. SharePoint Online allows you to search by document name or keyword, after which it returns relevant results in seconds.
Considering the volume of the content you deal with daily; it would help if you didn't miss out on the super-fast search power.
A perfect One Drive
SharePoint Online allows you to store all your document in one place. You'll no longer need multiple copies of a file in hard drives, mailboxes, or a repository. The entire team should be able to find the file in a central location, which reduces unnecessary confusion.
It's, however, up to you to decide on the best way to moderate content in each library.
You got it right.
Now that you know the benefits of migrating from SharePoint 2013 to SharePoint Online, wouldn't it be ideal to begin the migration process? It would.
But how do you migrate to SharePoint Online?
Below, we provide a full preview of the ins and outs of migrating your SharePoint 2013 to SharePoint Online.
How to Migrate Your SharePoint 2013 to SharePoint Online
You've already decided to migrate your SharePoint Server 2013 to SharePoint Online. But you are still stuck on where to begin or what to do to start the process. Worry not. Here's what you need to know and do to migrate your sites successfully:
You Need Microsoft SharePoint Migration Tool to Migrate to SharePoint Online
As you embark on the migration process, remember that Microsoft SharePoint Migration Tool (SPMT)
What is Microsoft SharePoint Migration Tool (SPMT)?
SPMT is a Microsoft tool that enables easy migration of SharePoint On-site environment to SharePoint Online. It is ideal for migrating data from the SharePoint server 2013 document library. If you're looking to migrate File Shares, SharePoint 2010, or SharePoint 2013, then SPMT is what you need.
Click here to get more about Microsoft SharePoint Migration Tool and related updates.
How to Use SharePoint Migration Tool
To use the SharePoint Migration Tool, you need at least:
Read access to your source
Site collection administrator to your destination
Note: SharePoint Migration Tool can't migrate some content. These include custom code, alerts, third-party tools you might have, certain web parts and list types, and workflows.
How Do You Install the Migration Tool?
Do the following to download the tool.
Download the SharePoint Tool on the Microsoft site
To download, go to the Microsoft site/ SharePoint migration.
Once you are on the site, you should notice three different options for installing the tool:
Public preview
Current release
General Availability
We recommend using the public preview. It has the latest features.
Click on the link to install
Clicking the link will redirect you to the next page, where you will open the application.
Click "Open" at the bottom of the page
Note: There is no macOS compatible version of the tool. You'll need to run it on a windows device.
What's Next?
Successfully installation of the migration tool will prompt you to log in to your Microsoft Office 365 account to "start your first migration."
Start your first migration job.
The SharePoint Migration Tool is easy for you to install and use. Get started with migrating your SharePoint Server 2013 to SharePoint Online.
What it Takes to Migrate Your SharePoint Successfully
Now that you've your migration tool installed, wouldn't it be a good idea to proceed with your initial migration to SharePoint online? What about migrating the entire site?
Of course, it would. Start the migration process as soon as possible.
But first things first, decide on the site you want to migrate to. After you've selected the site, do this:
Step 1: Launch the SharePoint Migration Tool
Click "Start your first migration."
Step 2: Enter your credentials
Upon clicking the button, the site will prompt you to enter the credentials for the Microsoft Office 365 environment you're migrating to.
Note: Log in with an account that is a site collection administrator.
Step 3. Select where you want to migrate from
You should see three options under "Where's your content" to choose. These are:
SharePoint server (SharePoint server 2010 or SharePoint server 2013 site)
File Share
JSON or CSV file for bulk migration
In our case, we're going to select the SharePoint 2013 site as this is where we're migrating from.
Step 4: Paste the URL of your SharePoint 2013 site
Under "Select source," you should see a box with the question "What site contains the content you want to migrate?" above it.
Paste the URL for your SharePoint 2013 in this box.
Step 5: Log in to your SharePoint environment
Upon pasting the URL, you'll be prompted to log in to your SharePoint environment. To do this:
Enter your username and password
Check the "Keep me signed in" box
Click the "Sign in" box
Step 6: Select the content you want to migrate
Under "Select source," you should see a second box with the caption "Select the content you want to migrate". Choose what you want to migrate from the drop-down list in this box.
You'll see several items upon clicking the drop-down list, including:
Documents
Contacts
Site Assets
Expense Reports
Migrate all lists, libraries, pages, and web parts
Select the "Migrate all lists, libraries, pages, and web parts" option if you want to migrate all your content.
Note: If your SharePoint site has subsites, click the check box under the box with the caption "What site contains the content you want to migrate?" Clicking this checkbox will ensure that you migrate each of these subsites.
Step 7: Click "Next" at the bottom of the page
You will be redirected to another page where you'll need to select a destination for your site (s).
Step 8: Select a destination
On the "Select a destination" page, you should see a box titled "Enter the SharePoint Online site where you want to migrate your content" above it.
Provide a destination for your site. In this case, you may create a new site for any of your sites – for instance; you may create a new site for your "finance site".
Step 9: Click out of the text box after providing your new site
Upon clicking here, a search will begin to see if your site (finance site, in this case) already exists.
If the site doesn't exist, the site will be automatically created for you.
Step 10: Click "Next" to continue
You'll be redirected to the "Review Migration" page.
Provide a name for your migration (we will use the name "FinanceSiteMigration" in this case).
Confirm your settings after providing the name, and click Next at the bottom of the page. You'll be redirected to the "Choose your settings" page.
Step 11: Configure your settings
Under "Choose your settings", configure the settings for your migration.
You should see the "view all settings" caption at the bottom of the page. Click it to configure your migration.
Step 12: Define your settings
Decide what you want to configure under the "All migration settings" tab. This tab will present the settings you need to configure.
After defining your settings, click "Next" to continue to the "Choose your settings" page.
Step 13: Click "Migrate" at the bottom of the "Choose your settings" page
You'll start your migration upon clicking here.
Once your migration is complete, a "Migration completed" tab will pop up. Click "Save" at the bottom of this tab to complete the migration.
That's it!
Your Migration is a Success Now.
With a few clicks and some simple configuration, you'll have migrated an entire SharePoint Server 2013 to SharePoint Online with your SharePoint Migration Tool.
As you can see, migrating your SharePoint 2013 to SharePoint Online isn't as complex as you probably thought.
But successful migration also requires a lot of planning from your end. Doing very little migration planning or no planning can hinder your migration to SharePoint Online. You'll not only spend more time on migrating but also likely go over your budget.
So, it's imperative to know what you're getting into, what it will cost you, and how to cover the cost. This way, you can create a schedule for yourself and your team.
That's All You Need
We've detailed everything you need to know to migrate your SharePoint. With this information, you're now aware of the ins and outs of migrating your SharePoint 2013 to SharePoint Online.
You've learned what SharePoint Online is, why your business needs it, and the benefits of using it. You've also discovered what you need to do to install the migration tool.
SharePoint Online is your number one solution. You can use it to boost your Home Drive to simplify your work processes. You should consider integrating it into your business operations today.
So, the earlier you take action, the better.
Keep Going!
Migrating your SharePoint Server 2013 to SharePoint Online isn't the end. Keep building your SharePoint migration skills.
Check out more SharePoint tutorials here.
But if there are questions you need to answer, reach out to professional Microsoft Office 365 consultants for further assistance.
Get Started Today
Perhaps, you're still hesitant about when to migrate. Worry not. We are here to help you every step of the way.
Why You Should Consider Working with JPSC
You need professional services for your Microsoft Office 365 needs. At JPSC, we commit to ensuring our clients get the best out of their investment in office 365.
What will you gain from working with us?
We will help you plan and implement your migration from SharePoint Server 2013 to SharePoint Online.
We'll also recommend the best Microsoft Office 365 strategies. And perhaps you need guidance to navigate your SharePoint Online server; we are here for you.
We provide guidance on deploying, managing, and maintaining the latest data management servers.
Besides benefiting from our guidance, working with us will ensure you optimally use your IT resources.
We help our clients set up their businesses for future success. We'll ensure that your business uses the latest technology and available tools. This ensures that your business is always up-to-date with the latest software to compete fairly with other businesses in your field.
We've worked with many organizations and will make sure we provide you with customized solutions to your business needs.
Using our services will help you save money, time, and effort. This allows you to focus on other aspects of your business as we take care of all your technicalities.
It's time for your transition: Get an affordable deal from professionals
Partners with JPSC today to experience a smooth transition to SharePoint Online. We'll work with you to resolve your IT needs to improve your business efficiency.
Contact Us today to get started.