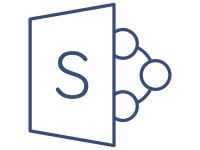 SharePoint Online Migration Questions
---
How do you get the conversation started with building a SharePoint Online environment for the enterprise?
Say you sitting in a meeting with management and IT is asked to look into SharePoint Online.  Now they want it configured and all content moved over.  IT does their due diligence calls another meeting and asks how soon are we looking to move and what do you need to be configured exactly? Management replies to all content and sets up the Intranet so it's useful and lets us know what options we have to choose from.  Oh and how long will this take?  That's pretty much where IT stops and says "we need help with what the configurations are going to be and what the migration path looks like."  What questions do we ask exactly for this project?
Here are a few sample questions you can ask your sponsor regarding what might be needed for the design and buildout. If you still feel you are in over your head give us a call and let one of our SharePoint Online consultants help guide you through this process.
This is broken into sections and is a better way to gather the requirement for mapping purposes.
Current Environment
How much total data do you have on your file server?
Are personal documents stored on the file server?
How many total files do you have in your file server?
How are your folder permissions structured?
Migration Approach
Will we be moving some of the content into an archive location as part of this migration?
How important is having shared access to documents for your employees?
Who will be responsible for performing the data migration?
SharePoint Environment
What version(s) of SharePoint are you currently using? Please list all versions (ex. SharePoint Server 2010, 2013, 2016...).
How many web applications do you have?
How many Site Collections do you have?
Security
How is SharePoint security currently managed? (I.T. department, Site Owners, Combination, Hosting Provider)
Do external users have access to content in SharePoint today?
How are those external accounts managed?
Customizations
Do you have any of the following in your environment?
    3rd Party Web Parts
    Content Types
    Site Templates
    Incoming Email
    Workflows
    Taxonomy or Managed Metadata (2010 or 2013 only)
This is maybe 5% of the questions we normally ask during our high-level conversations regarding requirements but should allow you to get a sense of the type of questions needed.