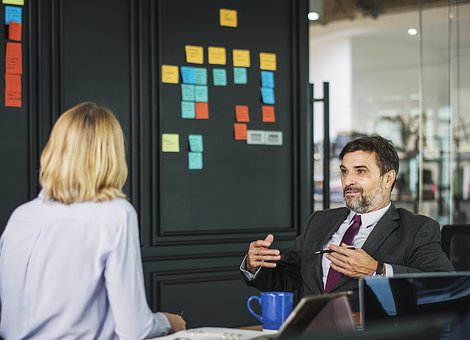 Our Microsoft Office 365 Migration Services Management
Jones Professional Services Corporation (JPSC) is a Microsoft Office 365 migration consultant. We provide comprehensive migration strategies to assist companies in moving to the cloud with minimal risks. 

Partner With an Office 365 Migration Consulting Firm
Migrating from one platform is a significant undertaking for any organization since minimal errors can already cause severe repercussions on daily operations. The only way to minimize potential server issues is to enlist the help of experts.

There's a reason why professional developers are good at what they do. They have years of experience under their belt, and they already know what a successful migration project requires. In addition, a seasoned developer has the expertise in managing various types of technologies. When experience and knowledge are combined, successful migration projects are guaranteed. 
 
Our Services
Before starting the Microsoft 365 migration process, we thoroughly analyze your existing systems to identify inconsistencies. Further, we also eliminate unnecessary elements and remove outdated items. Some factors may seem insignificant, but they may impact end-user productivity. For this reason, we are extremely granular during the pre-migration stage to avoid issues that can make your organization vulnerable to cyber attacks in the future.
Moving from on-premise systems to a cloud server is not an easy feat. You are most likely to run into stumbling blocks throughout your migration project. Custom solutions often need additional development to align them with the cloud environment's requirements. The developers at JPSC can handle these tasks efficiently. We provide devoted management to tackle synchronization difficulties and authentication issues immediately.
Cloud Solutions Integration
Once the migration to Office 365 is complete, we can integrate your new system with other cloud applications. The integration allows several systems to collaborate seamlessly and securely. With integration, you can also centralize your content and data management, allowing better control over cross-system processes.
SharePoint Migration Services
JPSC offers professional services for file server migration to SharePoint online. We carry out pre-evaluations before conducting migrations to Office 365 or other on-prem versions of SharePoint Server, allowing us to create the best methods to optimize your programs. 
We have completed many successful SharePoint projects and have taken those experiences to enhance our migrations. In addition, our team is aware of the dynamic nature of digital solutions, so we make sure to stay on top of the latest technologies to guarantee the effectiveness of our SharePoint migration services. 
 

 
Choose JPSC As Your Office 365 Migration Consultant
Whether you are a small business or a prominent enterprise owner, digital solutions should be readily accessible to you. Here at JPSC, our mission has always been to provide consulting and support services at friendly rates. 
Migration can be confusing and overwhelming, but mistakes can be lessened or completely avoided with the right partner. If you require Microsoft office 365 migration services, here are some of the benefits you enjoy when you choose JPSC. 
Extensive Microsoft 365 Migration Expertise
JPSC has been involved in developing and implementing custom solutions for hundreds of organizations since 2004. Our more than 15 years of experience with Office 365 migration make us confident in our ability to optimize your business processes and improve their efficiency. We can also assist in strategic planning, enhancing the existing environments and end-to-end implementation of a brand new system.
No System Downtimes
We understand that organizations are frequently operating on tight deadlines, and delays can severely impact day-to-day proceedings. For this reason, we ensure that our Microsoft office 365 migration has little to no downtime so your internal processes won't be affected when migration is in progress. In addition, we guarantee that the migration is completed within the specified time frame.
Dedicated Management
We value our partnerships with all of our clients. When you choose to partner with us, you can always count on our dedicated team to always be available whenever you need them. If you have any questions throughout the entire project, our consultants are always ready to offer their assistance.
Contact JPSC Today
Make your Office 365 migration hassle-free and partner with JPSC. Aside from migration, we also offer consulting services for Microsoft platforms, including Teams, Exchange Online, Azure Active Directory and SharePoint Online. 
Call us at +1 407-514-2652 or fill out our online form to contact our consultant.