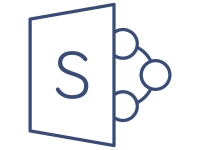 SharePoint - Classic Popularity Reports to be Retired
---
Microsoft announced that they are retiring classic usage.
This includes reports for site collections, sites, document libraries, folders, and individual items. These usage reports will not be available after February 29, 2020.

So If you use classic sites and require usage data, you can download historical data for all these popularity reports until February 29, 2020.
Where can I find my data in the future?
You can get site usage popularity reports from the modern Site Usage page. Clicking "Popularity Trends" in site settings will automatically re-direct you to the modern Site Usage page where you can access user data for the last 90 days. The data represented in the modern Site Usage report includes data from Classic sites as well as from modern sites. To learn more about the modern site usage page, review: View usage data for your SharePoint site.
Here is a link to Microsoft Docs: https://docs.microsoft.com/en-us/sharepoint/view-popularity-trends-and-most-popular-items