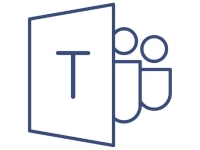 Microsoft Teams Quick Hits #1
Microsoft Teams
This is the first of our series of Microsoft Teams Tuesday Quick Hits.
Here we discuss quick tips and tricks for Microsoft Teams. If interested in the video on YouTube see below.....
Want to access the secret menu developers use in Microsoft Teams?  How about checking the logs, zoom in/out of Teams, and even rollback updates?  All this from a hidden menu that Teams have for developers?
Now, I wouldn't start clicking a bunch of menu items with no understanding of what each one does, but give this to your developers and let them take a look.
Here is how you get there:
First, go to the system tray and find the team icon.


 
Double-click and then right-click in quick succession and the menu will appear

.
That's it!  To exit out of the menu, follow the same steps.
Enjoy!