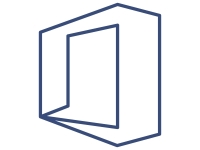 Microsoft Kaizala Has Arrived!
---
New App Released by Microsoft
Microsoft Kaizala will be a new integration with Microsoft Teams over the next year or so. After its launch on April the 4th this year Microsoft is testing the waters with this phone number-based app. Available for IOS and Android it seems to have all the chatting abilities and calling via contacts from your device. They also have a web version https://webapp.kaiza.la/ that you can use after downloading the mobile app and pairing your device. To pair your device follow these steps:
From the Kaizala app on your mobile phone, go to Me > Kaizala Web to view the pairing code.
From the Verify Code page on your browser, enter the pairing code, and then select Verify & Sign in.
After these 2 steps, the browser will be available for use.
Microsoft will provide more details about the Kaizala and Teams integration roadmap later in June this year. Microsoft Kaizala is a simple and secure work management and mobile messaging app. Sign-up using just your phone number so you can chat, coordinate, manage tasks, and more both inside and outside of your organization.
Our guess is it will be more streamlined towards the Shift app currently in Microsoft Teams for Frontline workers.
Users can download the app from Google Play and App Store.
For your organization to have the ability to use their O365 account you need to enable it here:
https://manage.kaiza.la/Home/Index?source=3

We recommend before enabling anything in your tenant is to do a walk-through of the app and decide if it's right for your organization. Keep in mind this is a separate app and not connected to Teams at this point