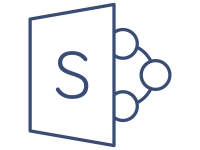 What you should know about OneDrive for Business
---
OneDrive
Have you ever wondered what people use OneDrive for exactly and how it is different then say SharePoint or a file share?
Much like SharePoint Online or SharePoint Server document libraries, OneDrive for Business allows you to work with files in the cloud or locally on your computer.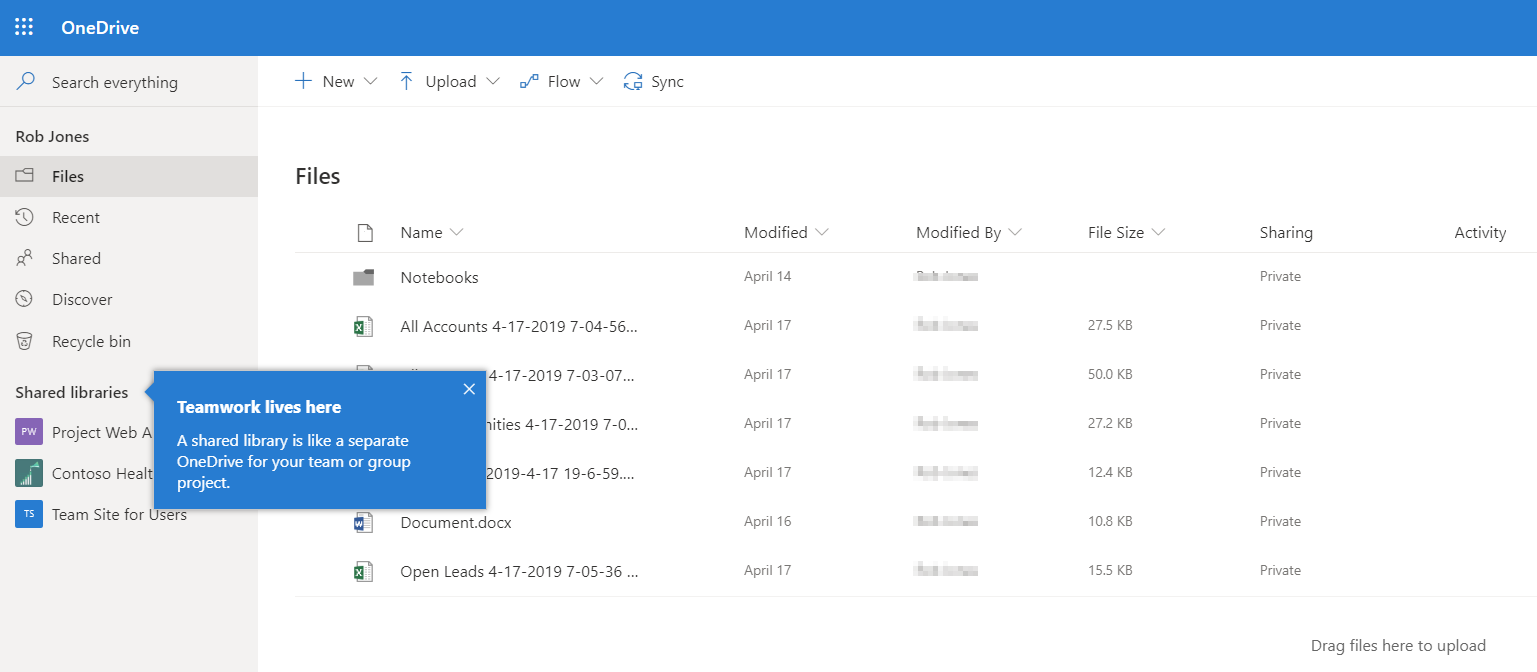 OneDrive for Business is something users can use on day 1 after they have been added to Office 365. Since this is an app that can be downloaded to mobile devices users can use these on tablets and cell phones. You can sync your folders and or files for use on PCs and Macs as well. So the files/folders are on-demand now and only pick what you want to sync to your computer.
What are some of the features of One Drive for Business?
Some of the features include:
Store up to 1-5 terabytes of documents.
Share files with other Office 365 account holders as well as users inside your organization.
Access and share files while in Microsoft Teams in conversations or chats.
Files On-Demand allows you to save space on your computer.
Edit your documents online using Microsoft's Office Online software.
Computer crashes no problem your files are in the cloud.
Restore files in OneDrive with in the last 30 days in case of deletion or corruption.
Upload files up to 10 gigabytes in size.
Now some might think that OneDrive and OneDrive for Business are the same. Actually, they are pretty close with a slight difference.
OneDrive for Business is not the same as the personal OneDrive service that Microsoft offers to individuals for personal online file storage. OneDrive for Business provides online storage for your work documents and enables file sharing with anyone who has a Microsoft account, including your clients or vendors as an example. OneDrive is also available for SharePoint Server 2016 and 2019 assuming you are using a hybrid environment.
NOTE: Devices running the Windows 8, 8.1, and 10 operating systems have a built-in OneDrive app. This app works only with personal OneDrive accounts; you will not be able to use it to access your OneDrive for Business [Microsoft 365] account.