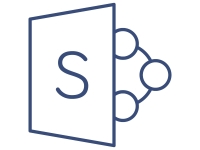 SharePoint Online Group Inbox Notifications
Activity Notifications
Microsoft is bringing activity notifications to the group inbox in SharePoint Online. They will begin rolling this feature out soon.
Currently, your user's site activity feed only includes SharePoint content, files, lists, and pages. After this change goes into effect, your users will be able to view important group emails updates as well. Current settings will not be affected. 
Microsoft will begin gradually rolling this out in mid-February, and we anticipate rollout completion by April 2019.
What do I need to do to prepare for this change?
Nothing just sit back and enjoy your day.