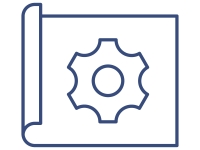 Project Server 2016 Resource Plans
---
Resource Plans
So with Resource Engagements taking over, we wanted to write a little about how to get to migrating the plans to engagements.
When a PWA Admin activates the engagement feature in Project Online the process of migration begins.
With access to PWA Settings, you can review the process via the Additional Server Settings and should see progress indicating how many have been completed.
Looks something like this:

After it completes the highlighted section disappears. So if you do not see it then it might already be completed.
So a couple of gotchas one would be if you have reporting using the data it is eliminated from the report DB.
Now you can make changes using engagement data instead and it just takes some tweaking on the developers part.
Portfolio Analysis is now using the engagement piece as well so resource plan will no longer show.
If you need help with reporting or other adjustment please feel free to give us a call.