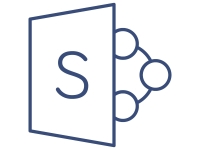 How Do SharePoint Online Admins Create Sites
---
SharePoint Online Administrators
Have you ever wondered how Admins of SharePoint create modern site collections or Classic sites?  Don`t let them fool you it really takes minutes to spin one up. It's the maintaining and administrating it that takes the effort. Here is a sneak preview of how they do it. Now it is true that users may create sites themselves, but they do not have all the features available that admins do.
By using the new SharePoint admin center, you can create sites that use one of the new team site or communication site templates.
First the Admin signs into the SharePoint Online Admin Center.
Looks something like this https://domain-admin.sharepoint.com
In the left pane of the new SharePoint admin center, select Active sites.
Select Create.
The Create button on the Active sites page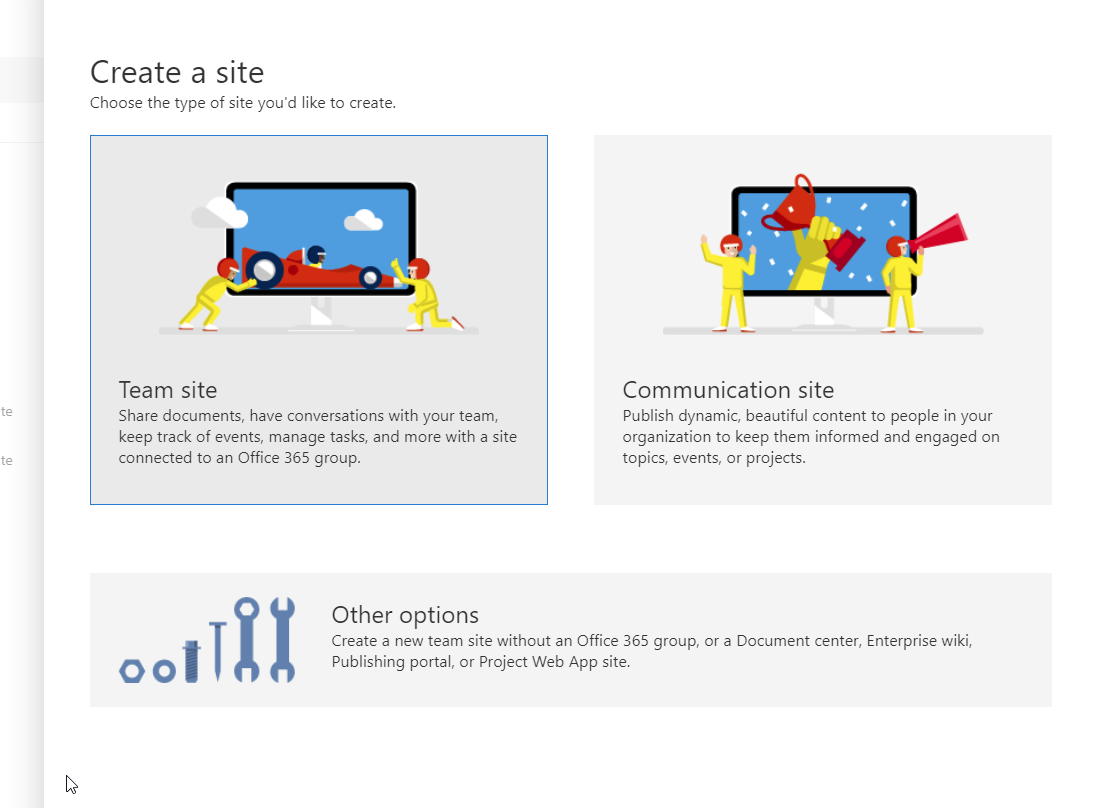 Select Team site (to create an Microsoft 365 group-connected team site), Communication site, or Other options (to create a new team site without a Microsoft 365 group, or to create a classic site). Even though the Communication site is a Modern site it is not associated with an Microsoft 365 Group.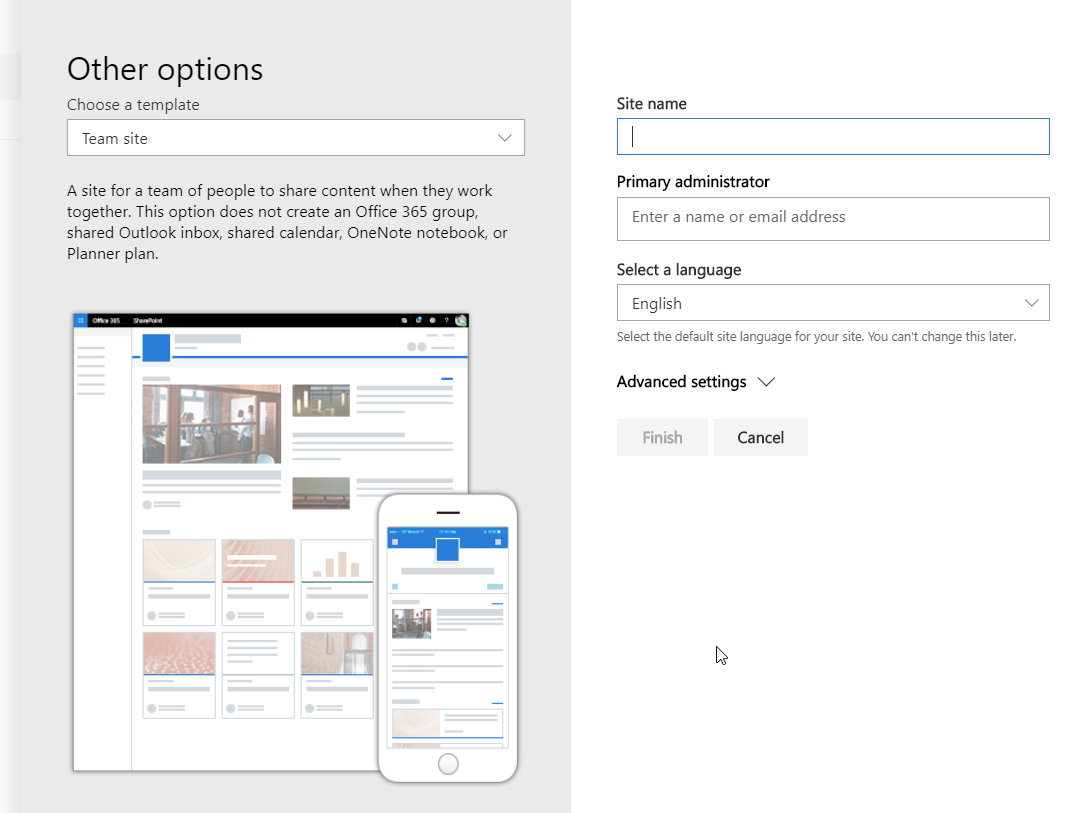 You have the option of creating one of the following if you are not looking for a Microsoft 365 group to be associated with your site: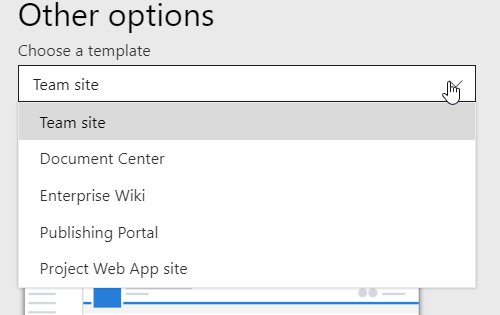 Now the Team site will not have a Microsoft 365 group. So you're looking at the Classic version of SharePoint Online. Microsoft has just changed the way the UI is represented.
So it is possible to not have Microsoft 365 groups with SharePoint Online sites.