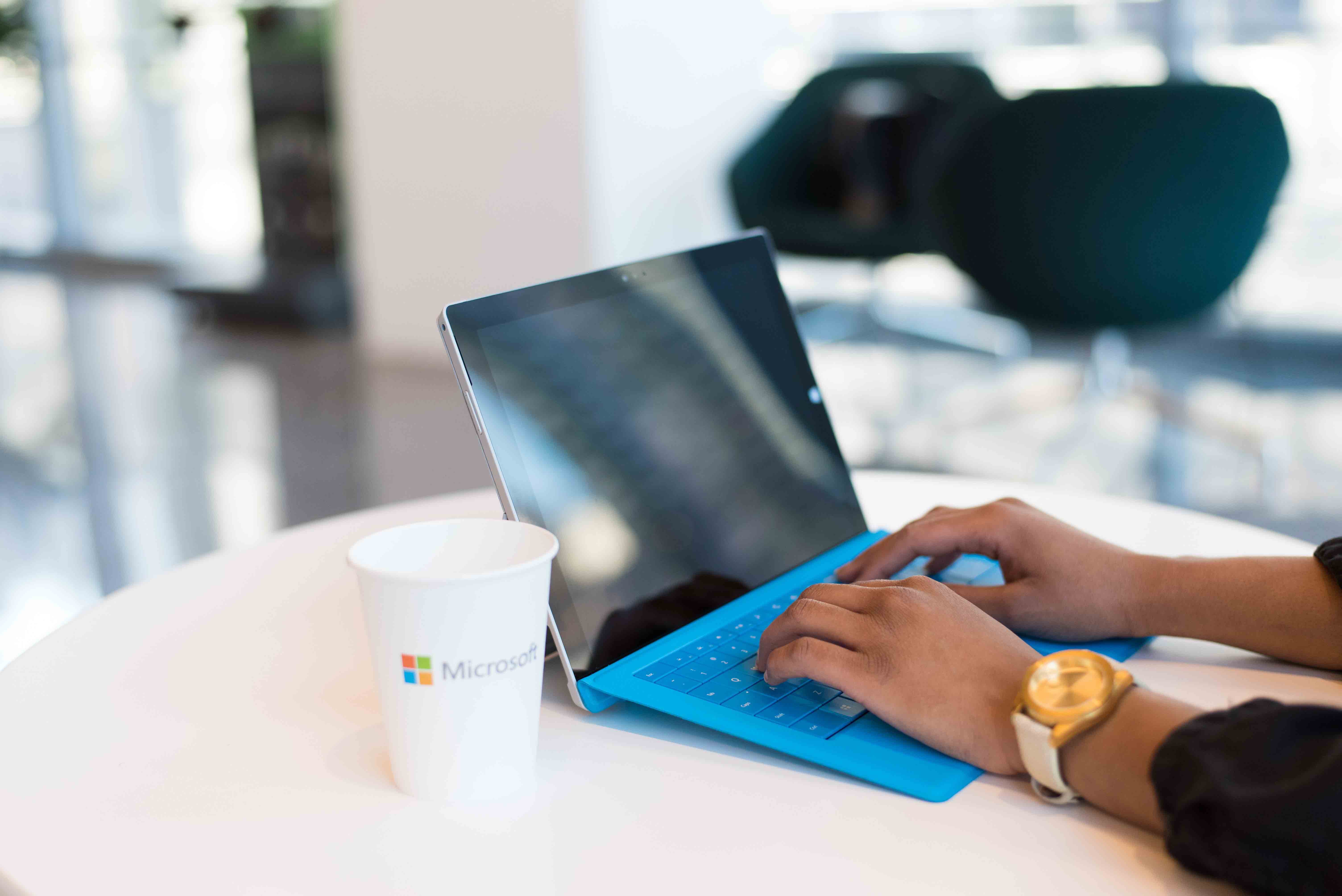 What Is Microsoft Project Online?
Microsoft PPM tools are ubiquitous these days, with businesses around the world benefiting from their powerful project planning capabilities.
However, while they beat the traditional approach of whiteboards and sticky notes, on-premises management solutions of this nature come with undeniable drawbacks.
They're expensive to purchase, for example, and often require additional Microsoft products to function – the licenses for which incur further costs.
Then there's the fact that business teams are restricted in terms of where and on what devices they can work. Sharing MPP files can be a nuisance too and, among a slew of other disadvantages, there are significant challenges associated with scaling/updating on-site infrastructure.
If you've grown tired of such shortcomings, then it might be time to upgrade to Microsoft Project Online. In the coming article, you'll learn what this is, what it does, and why it's worth the investment.
What Is Microsoft Project Online?
Let's start with what it isn't. Don't mistake MS Project Online for Microsoft Project Professional, Project Server, Project Online desktop client, or Project for the web.
They're not the same. Instead, it's an entirely separate and flexible cloud-based project portfolio management (PPM) solution built on Microsoft Sharepoint. Depending on your subscription, you can use it on desktop and online from almost anywhere in the world and on most devices.
First coming to market in 2013, MS Project Online delivers the impressive functionality and features of traditional MS Project software (think: managing multiple projects and tracking work on timesheets) without the on-premise pitfalls we discussed above.
After a recent revamp of its 3-tiered subscription model, it's now available via a subscription to Microsoft Project Plan 3 or Plan 5. Read on for details about their respective prices and features.
The Capital Costs of Project Online
Access to MS Project Online's full cloud-based suite of features costs $55 per user per month.
That's for Project Plan 5, previously known as Project Online Premium, which gives companies access to everything in the lower-tiered subscriptions, alongside premium features that include demand management and portfolio optimization. It also boasts a number of exclusive tools, such as Consolidated View and Resource Overview.
Costing $30 per user per month, Project Plan 3's almost half the price. You don't have access to the most advanced portfolio management tools, but you do still benefit from Project for the Web, Project Online Desktop Client, and, of course, Microsoft Project Online.
It's worth noting that Microsoft offers a budget option too, called Project Plan 1. This costs $10 per user per month, but only comes with Microsoft Project Essentials. A lighter version of MS Project Online, its features are much more limited in nature.
Regardless of the plan you choose, you can pay on a monthly or annual basis.
Project Online Licensing Details
All users, whether they're internal or external, require a subscription license to use the software. If you purchase Microsoft Project Professional, it can be installed on up to 5 supported devices. Users also need a subscription to Office 365 and SharePoint to benefit from the full suite of tools and software.
Key Features of MS Project Online
Microsoft Project Online provides key applications and capabilities, including:
Innovation Management
Application Lifecycle Management and
New Product Development
It's also adaptable to the scale and complexity of management required – from individual tasks and project collaboration up to scheduling and insight, visibility and control, and complete project and portfolio management.
More specifically, you'll enjoy built-in reports that use customizable templates and Gantt charts. There's effective resource allocation and reporting, and you can monitor updates, financial metrics, and burndown charts as well.
Full subscriptions also open the door to advanced analytics and portfolio performance reports. Among various positive outcomes, these features help to a) align your day-to-day efforts with wider company goals and b) distribute resources optimally across multiple projects.
The full list of features is extensive and changes on a regular basis. Here's a list of everything available in Project Plan 5:
Regarding Project, Task, and Time Management
Alerts and reminders
Baselines,
Board view
Critical path
Deliverable management
Dependencies
Gantt views
Grid view
Issue and risk management
Master projects
Notifications
Project Home
Summary tasks
Task scheduling
Task updates
Timelines
Timesheets
Timesheet approvals
Non-working time setup
Regarding Collaboration
File Attachments
External team members
SharePoint Project sites
Development possibilities for Teams Integrations
Regarding Demand Management
Project request approval workflow setup
Project request forms creation
Project requests
Regarding Resource, Program, and Portfolio Management
Project costing and budgeting
Project team setup
Resource capacity views
Resource costing
Resource engagements (bookings)
Resource capacity planning
Roadmaps
Portfolio analysis and prioritization
Dashboards/portals
Work, generic, and materials resources
Regarding Reporting
Out-of-box reporting via Power BI and Excel
Custom reports via Power BI and Excel
Dashboards via Power BI and embedded reporting via SharePoint Online.
Regarding Customization and Integration
Custom branding
Custom fields
Formulas
SharePoint Designer and Power Automate Workflows
Microsoft 365 integration
Microsoft Planner integration using Power Platform
Regarding Security, User, and Service Management
Active Directory integration
User management
Service administration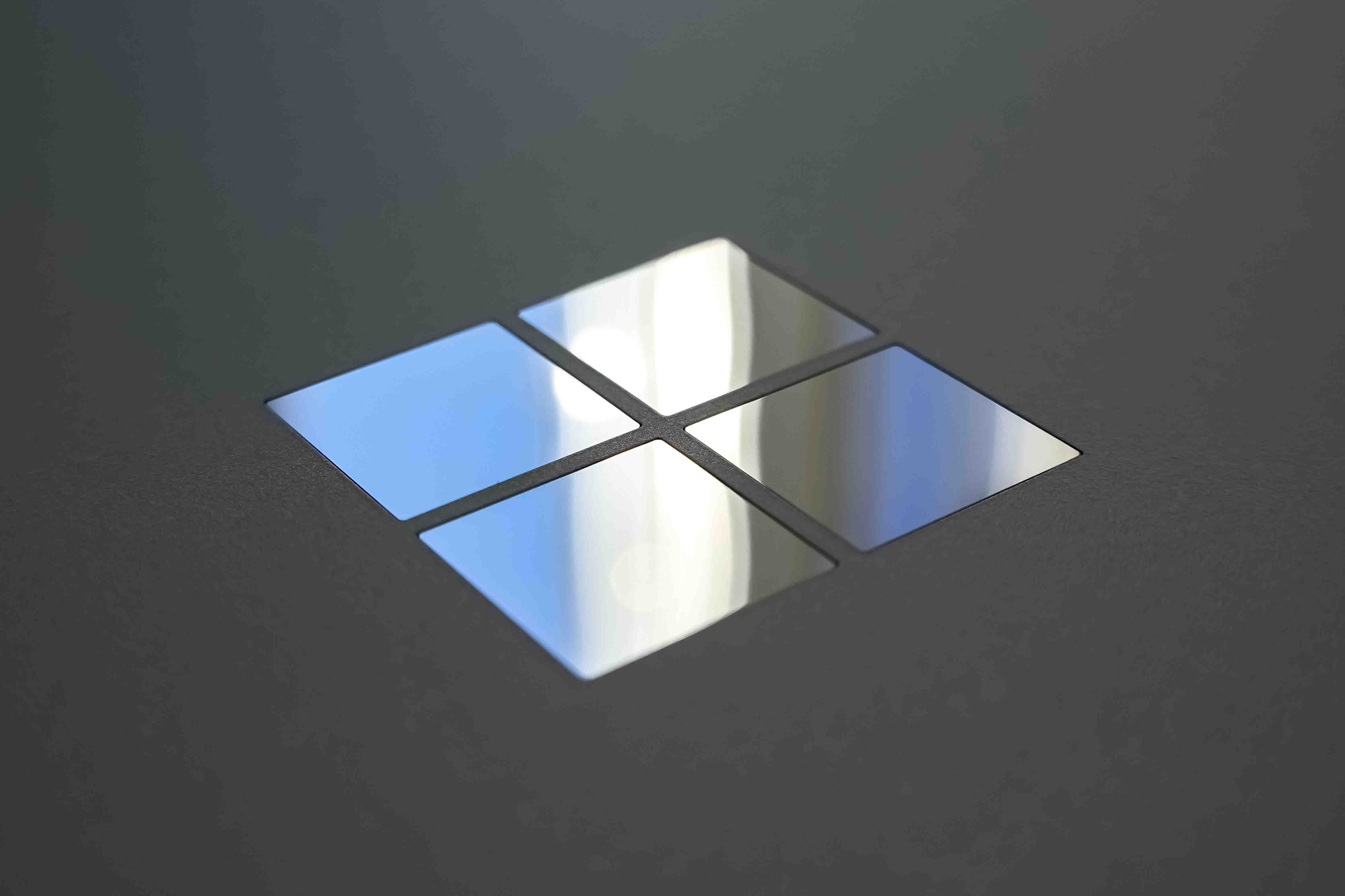 Primary Benefits of Online Microsoft Project
According to Microsoft, MS Project Online makes it possible for organizations "to get started, prioritize project portfolio investments and deliver the intended business value". Here are the specific tools and incentives through which it'll help you achieve those results:
Office 365 Integration
Businesses and individuals familiar with Microsoft products will appreciate Project Online' s native integration with other Office 365 tools. These include MS Office Exchange, MS Planner (for streamlining work across different teams), Outlook (for sending task assignments), MS Teams, Power Platform (BI for reporting and automating workflows), and MS SharePoint (for file sharing).
There are multiple advantages to being run as part of the Microsoft family of products. Not only does it facilitate user adoption, but it also reduces the learning curve and thus shortens ramp-up time.
User-Friendly
Project Online is known for its user-friendly design. The aforementioned integration with familiar Office 365 products is one example of this, as is the inclusion of visual tiles in the dashboard. These let users identify important next steps with ease while also providing a simple blueprint to start/improve their PPM capabilities.
Note the availability of numerous "views" on the interface as well. 'Grid view' shows an ordered list of tasks, 'Board view' creates an array of boards that help you visually track projects, and 'Timeline (or Gantt) view' creates a visual timeline that facilitates tracking and understanding dates, assignments, and more.
Lastly, Project Online is an evergreen service. Expect permanent access to the latest, most stable, and most advanced version of the application.
Low Cost
Compared to on-premises project management solutions, the upfront cost of MS Project Online is highly affordable. After all, with zero server footprint, there are no upfront infrastructure costs to cover.
The Project Online service also handles all operational maintenance, including running preventive maintenance scripts. This removes the cost of paying for in-house IT maintenance, enabling the reallocation of resources that would otherwise be funnelled into tasks like system updates and disaster recovery.
Furthermore, subscribers benefit from the flexible nature and predictable monthly costs of each service plan. Accessible on desktop or via the web app, it's an incredibly versatile piece of software that's straightforward to deploy.
Industry-Leading Features
MS Project online presents companies with a powerful set of business-critical portfolio management and analysis functionalities. Whether you need to plan strategic programs and projects or guide committees and PMOs in a large business, the robust set of features is suitable for the task.
That's not all. Project Online also complies with a wide array of industry-specific standards. From ISO 27001 and FISMA to HIPAA Business Associate Agreement and EU Model Clauses, this could be a crucial advantage if compliance is a deal-breaker for your business.
Grows With Your Business
Scaling in-house PPM solutions as the business grows can be time-consuming, inconvenient, and expensive. That's not the case with Project Online.
Thanks to its cloud-based design and the array of project management solutions Microsoft makes available, companies can easily find a plan to suit their requirements and upgrade at the click of a button as the business matures.
Single Governance Model
The single governance model in operation makes the software suitable for a diverse array of tasks. Whether you need to manage everyday work and ad hoc projects or require a solution capable of managing full project portfolios, MS Project Online can do it all.
Its user management functionality is equally impressive. While adding users and resources is straightforward, sophisticated permission models and something called "Active Directory synchronization" allows you to control who sees what. This granular approach to permission management increases security by ensuring sensitive information doesn't fall into inappropriate hands.
Tools Facilitate Decision-Making
Project Online provides tools that help users draw insights and make effective decisions throughout any project, portfolio, and/or programs they work on. Examples include summary dashboards, plans, and the timelines available in Project Web App (PWA), to name a few.
Boasting open integration capabilities, the software's also designed to share and communicate with external systems. That's good news for companies that need to assimilate with 3rd party tools and applications.
Uptime Confidence
Businesses who use Project Online also benefit from Microsoft's 99.9% guaranteed and financially-backed uptimes.
As the name suggests, Office 365 is available all day, every day (i.e. 365 days a year) and boasts both high-end disaster recovery capabilities and geo-redundant back-ups. You can address any concerns that arise via the company's 24/7 phone support.
First Rate Security
Given the prevalence of cybercrime in today's world, businesses are increasingly concerned about the security of their IT systems. Microsoft has various fail-safes in place to assuage such fears.
For instance, Project Online comes with extensive privacy features and industry-standard security certification including HIPAA. Users also have less chance of receiving harmful spam and viruses thanks to the filters in operation.
Global Availability
Another noteworthy advantage of MS Project Online is how multi-national it is. Available in 32 different languages and 88 countries/regions, it's a prime solution for global enterprises and/or for companies with remote users.
Whether your business is located in the US, UK, Singapore, Canada, France, or beyond, Project Online can help.
Real-Time Data Analysis
Data's pervasive, constantly available for analysis, and updated in real-time as new insights and information get collected.
In other words, you're always working from the latest information, which increases the accuracy of your data analysis, review, and decision-making. Expect countless data fields at the project, resource, and task levels, alongside an option to create more of your own.
Powerful Reporting
Using Microsoft Project Online in combination with products like Power BI (assuming you have an appropriate license) can deliver a multitude of pre-built and easily adaptable reports and dashboards.
Better still, these are easy to access and communicable in a variety of formats. That's in stark contrast to alternative project management solutions, many of which make it difficult to share reports and related files with colleagues and employees.
Project Server Foundations
After two decades of adding new features, improving its capabilities, and growing a strong community base, Project Server has long been heralded as the gold standard of Project Management and Portfolio capabilities.
Project Online happens to be built upon it. This may sound trivial, but it demonstrates that Project Online isn't a brand new tool. Despite its modern cloud-based functionality, it has a rich history and proven track record.
As an aside, MS Project Online is also built on SharePoint, which means it offers the many functions and tools associated with that product. From workflows and meta-data content management to enterprise reporting, SharePoint has it all.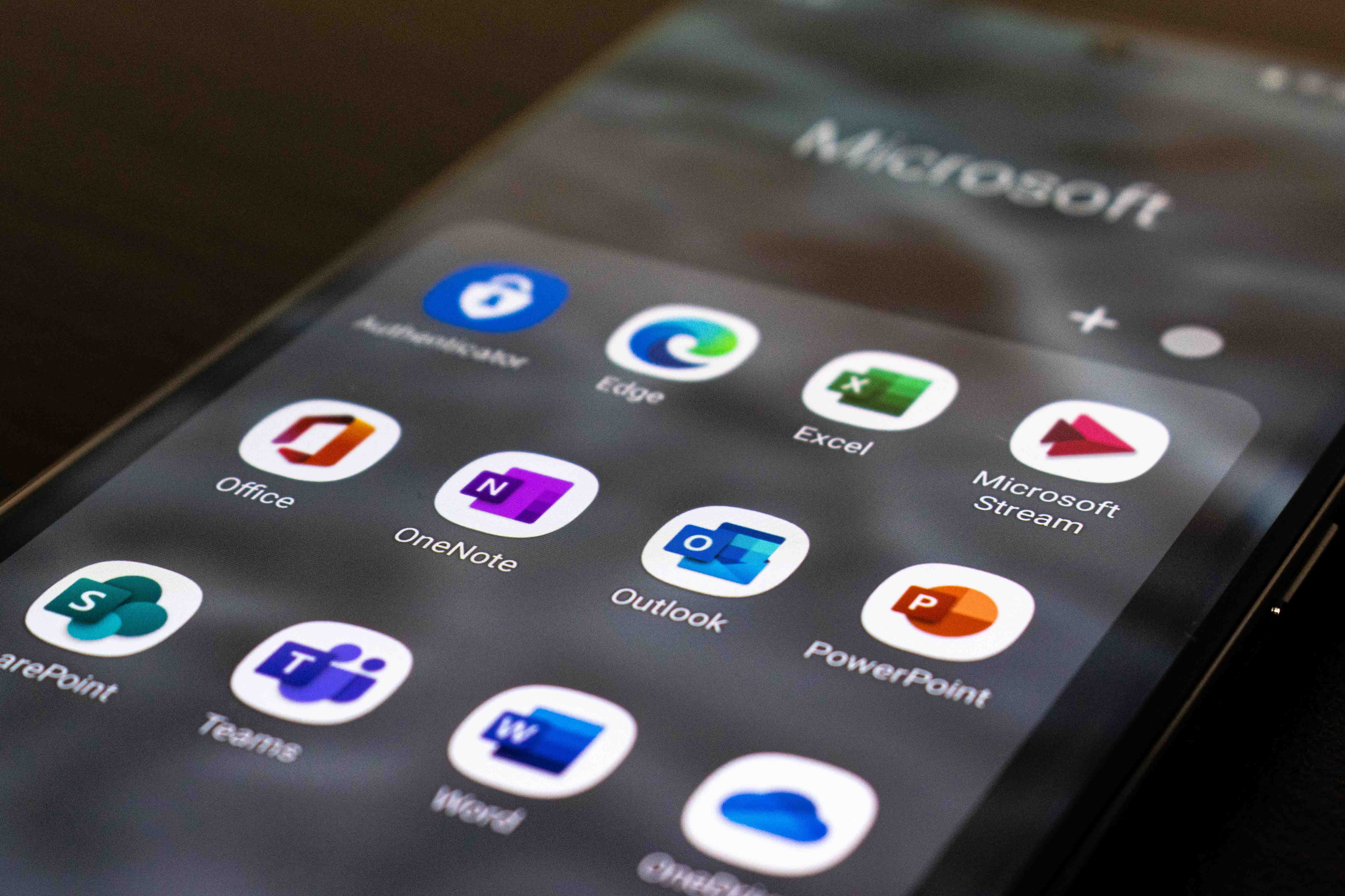 Microsoft Project Online Versus On-Premises
We've discussed the merits of Microsoft Project Online versus on-premises solutions at various points in this article. Yet, make no mistake, Microsoft's On-Premises project management tool remains an effective PPM tool that many companies continue to employ and enjoy.
Ultimately, the "right" option for your business hinges on two factors: 1) your specific operational requirements and 2) good old-fashioned personal preference. For instance, some companies choose to avoid cloud-based applications citing security concerns (despite Project Online's enviable security attributes).
In a similar way, other businesses lack the resources, expertise, or inclination to handle the maintenance of in-house IT infrastructure. That fact, coupled with the promise of lower upfront costs and flexible payment plans can be enough to convince them to choose MS Project Online.
The online version comes out on top in other ways too.
It's easier to set up, caters to many more countries, regions, and languages, and, of course, it works anywhere and on any device. The 99.9% guaranteed uptime means it's suitably reliable and its evergreen service ensures users always have access to the latest and greatest version of the software, as standard.
Start Leveraging Microsoft Project Online Today
Project and portfolio management solutions are vital for companies dealing with complex operational processes. They help you see the bigger picture, focus on business goals, allocate resources to greater effect, increase efficiency, and decrease organizational risk, among many others.
Like anything, though, they also need updating when they no longer meet your needs. If your organization's current PPM falls into that category, or simply isn't fit-for-purpose, then Microsoft Project Online could be a perfect replacement.
As we've seen, this popular cloud-based PPM ticks all the right boxes from a business perspective. It's versatile, powerful, affordable, full of useful features, and straightforward for users to get started with. Not only that, but it also targets and addresses many of the problems that accompany on-premises tools of this nature.
Trust us, whether the role is simple or high-level, everyone from portfolio managers and decision-makers to project leaders, administration, and resource managers can benefit from Microsoft Project Online. Do you fall into any of those categories and want some professional support to take full advantage of the software?
Don't hesitate to get in touch. Our qualified team of Microsoft 365 consultants would be delighted to assist you with everything from infrastructure design and planning to implementation.