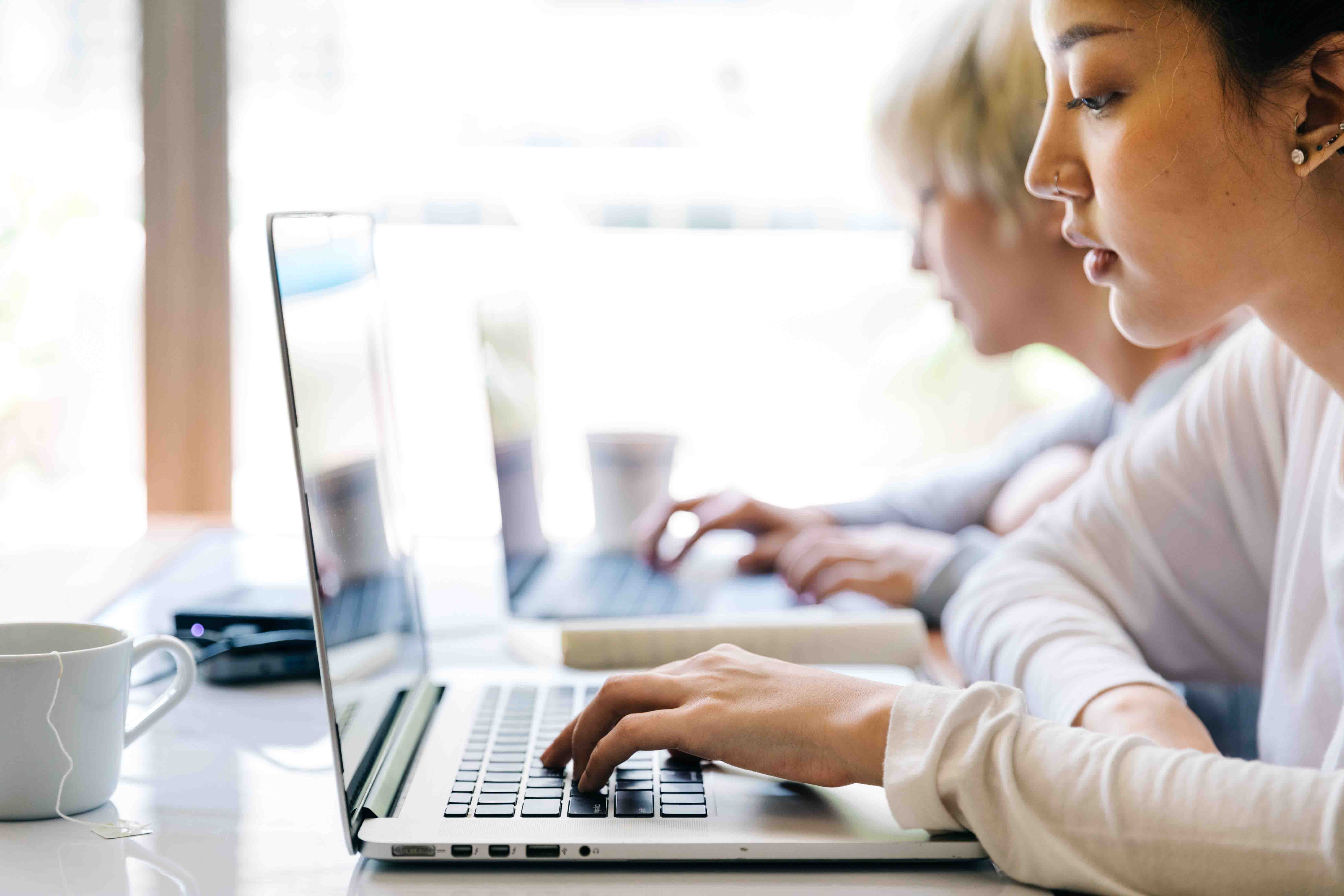 What Is Microsoft Power Platform?
Microsoft is at the forefront of digital transformation, helping businesses find new and innovative ways to serve their customers. 
And in a digital-first world where customer satisfaction takes precedence over anything else, leveraging every available resource is paramount. The company is constantly evolving, launching new applications and solutions to help businesses scale up and grow. 
These applications range from the basic office 365 productivity tools to complex back-end systems and cloud services available on Azure. But the most exciting development in Microsoft's 45-year history was the roll-out of the Power Platform. 
Launched in October 2019, the Power Platform remains one of the most impactful services in Microsoft's canon—combining the robust power of apps and BI with business-centered services to transform the business landscape. 
But what exactly is Microsoft Power Platform?
This post will discuss the Microsoft Power Platform and its four components. We'll also enumerate the benefits your business can gain from the Power Platform.
What Is Microsoft Power Platform?
The Power Platform refers to a group of products offered by Microsoft that allow users to craft business applications, analyze data, and automate mundane processes. It's an umbrella term for Microsoft's suite of business intelligence, data analysis, app development, and connectivity services. 
The goal of Power Platform is to provide ways for users to develop, manage, and automate business processes and app development to gain valuable insights and improve productivity through low code development environments. 
There are four products under the Microsoft Power Platform.
Power BI
Power Apps
Power Automate
Power Virtual Agents
Let's go over these four core services in detail.
1. Power BI
Power BI is a business analytics service provided by Microsoft. 
This cloud-based solution allows users to analyze data with interactive visual reports, dashboards, and stories for business intelligence. 
Using Power BI, users can develop rich data visualization and create reports and dashboards to display valuable business data about sales, customers, and other functions. These reports can be published on websites, in apps, or shared with teams. 
A recent development in Power BI is visual personalization. This new feature enables end-users to adjust visuals based on their needs and bookmark them for later use. This handy analytics tool allows users to:
Easily manipulate data and create rich visuals, such as charts, that can be presented in an easy to digest format
Easily connect with Microsoft and third-party cloud services and on-premise data sources
Analyze and make sense of complex data that can be used for decision making
Use natural language to query data and get results
What Can You Do with Power BI?
Power BI is commonly used to create dashboards to represent an organization's performance. However, there are various ways it can be used within an organization.
You could use it to demonstrate the performance of each team member against their monthly targets
Directors can use the Power BI dashboards to review the company's performance and present the same during board meetings.
Departmental heads could use the dashboards to demonstrate their team's individual performance rather than having to compile KPIs manually.
What are the Benefits of Power BI?
The obvious benefits of Power BI are automation and seamless access. 
You don't have to do anything to access the data once the app is enabled. To make the decision-making process easier, the program processes the data, making it understandable, reliable, and meaningful. 
You can also use Power BI to manage all facets of your business, including logistics, sales, financial transactions, manufacturing processes, market analysis, customer relations, etc. Most importantly, you can view each department's data in a visually attractive, understandable, and interactive format. 
The key benefits of the Microsoft Power BI tool include:
Extracts business intelligence reports rapidly and accurately
No specialized technical support is required to operate it
No memory and speed constraints
Allows users to publish reports securely
Offers rich, personalized dashboards
Integrates seamlessly with existing applications
Who Is Power BI For?
Though Power BI is a self-service tool that brings data analytics to users, it's mostly used by data analysts and business intelligence professionals who create models before disseminating data throughout the organization. However, the main target for Power BI is the everyday business user, not business intelligence developers.
2. Power Apps
Power Apps is an intuitive platform that allows users to easily build mobile applications—without any coding experience. 
The platform allows users to build apps for business needs. Thanks to the platform's intuitive interface and drag-and-drop functionalities, users can easily add various controls to the UI, like fields and text boxes. Power Apps allows users to:
Build mobile-friendly apps quickly with no coding knowledge required
Integrate their app with business applications, such as Dynamic 365, Office 365, and third-party applications
Surface key data into a user-friendly app to facilitate data entry
A Power App can be a mobile application (published on Android or iOS), a Windows application (published on the Microsoft store), or a browser-based app (published as a website). You can build three different types of apps with Power Apps. 
Canvas Apps– Canvas Apps give you complete control over your app design. You can connect external data sources other than the Microsoft Dataverse and design your app as you deem fit. 
Model-Driven Apps – Model-Driven Apps are more advanced than Canvas and a little more complicated to build. You start from your data model and build different models and visualizations from there.
Portal Apps – Previously known as Dynamics 365 Portals, Portal Apps allow users to create web portals that will enable employees, customers, partners, or wider communities to interact with you via a dedicated application.
What Can You Use Power Apps For?
Power Apps have endless use cases within a business. Here are some ideas for apps you could create for your business.
A customer portal linked to Dynamic 365 that gives users access to informative articles while allowing them to submit and track support cases
A product showcase that will allow customers who visit your business to browse the product offerings
An event competition entry app that will allow attendees to enter the competition at your exhibition stand 
An employee expenses app that will allow your employees to enter details of any expenses incurred and attach copies of invoices or receipts
What are the Benefits of Power Apps?
Microsoft Power Apps can increase the speed of application development, enabling easier app creation, which can benefit organizations in many ways. 
According to a study commissioned by Forrester Consulting, Businesses leveraging Power Apps saw the following benefits:
74% reduction in app development costs
188% increase in ROI over three years
Time savings of 3.2 hours per week on average
Other business benefits of Power Apps include:
It accelerates business transformation
It provides a solution to unique business challenges
It allows users to build secure, mobile-ready apps
It integrates with Dynamic 365 and other Microsoft applications
JPSC is your trusted Power Apps partner. Create customized business apps that your employees and customers can access across all devices. Call +1 689.348.3635 to discover more.
3. Power Automate
Power Automate, (formerly Microsoft Flow) enables users and businesses to automate workflows with an intuitive, user-friendly interface.
These workflows can be used to synchronize files, update and integrate data, get notifications, and more. The platform allows you to automate repetitive, time-consuming tasks, thus simplifying your life by providing an easy way to get things done.
Today, over 200 apps, including Common Data Service for Apps, integrate with Power Automate, and the list is growing. Power Automate allows users to:
Use pre-built automation templates to automate workflows
Create their own automation by connecting various applications, such as Dynamics 365, SharePoint, Outlook, and non-Microsoft apps like Gmail, Twitter, Asana, etc.
Set up alerts, triggers, push notifications, automated emails, and more in minutes (no coding required). 
Overall, Power Automate allows users to save time, eliminate human error, and streamline processes through automation.
What Can You Do with Power Automate?
Process automation is a critical part of digital transformation, and Power Automate makes it happen. As the name suggests, Power Automate automates a series of tasks performed by the user. With Power Automate, you can create workflows for all kinds of tasks. 
From updating calendars to scrapping data and social media analysis to automated email alerts, accessing Google Drive, or calling a database, Power Automate has a wide range of applications that can help to make your life easier.
Typically, you could use Power Automate to perform the following tasks.
Automate processes
Set reminders
Automate local tasks
Connect to data sources
Transfer business data
Archive and organize documents
What are the Benefits of Power Automate?
Today's businesses require digital solutions that are fast, efficient, reliable, and easy to use. Microsoft Power Automate offers a low-code solution that allows businesses to automate key processes and resolve common problems their employees face. 
With Power Automate, employees can create custom workflows that save them time while pushing the company on a path to digital transformation. That said, Power Automate brings many benefits to organizations, including but not limited to. 
Reducing costly human errors
Mobile access, allowing business owners to track their businesses from home
Streamlining daily business tasks
Enabling companies to make data-based decisions
Beyond these benefits, Power Automate also drives productivity (through integration with productivity apps) and improves communication and team collaboration.
4. Power Virtual Agents
Power Virtual Agents is the newest addition to the Microsoft Power Platform. 
Virtual agents are the bot-building services provided by Microsoft. Using Virtual Agents, users can create useful bots, such as chat agents, from scratch without writing a single line of code.
The platform allows users to add all the integrations and bot logistics right within the graphical user interface of the Virtual Agent's portal. Every stage of the bot development lifecycle, from dialogue creation to deployment, can be handled by the Power Virtual Agents.
The Power Virtual Agent's platform also integrates with other Microsoft Power Platform tools, such as Power Automate. With Power Virtual Agents, users can:
Create custom chatbots 
Monitor chatbots performance with data-driven insights
Authorize the Virtual Agents to take necessary actions
What Can You Do with Power Virtual Agents?
The Power Virtual Agents has many business applications, some of which can help transform your customers' journey and improve customer service. 
That said, your company can use chatbots for various use cases. Here are six capabilities and bot use cases for your business.
A digital assistant to support new hires with the onboarding process
Change management—providing your staff with information about upcoming organizational changes
Learning and development, to nudge your employees to take training
Intranet search to enable employees to carry out advanced searches using a guided conversation instead of a complex search interface
IT helpdesk automation, where repeatable tasks carried out at the helpdesk can be automated. This may include unlocking a mobile phone, assigning user tasks, etc.
What are the Benefits of Power Virtual Agents?
Power Virtual Agents help organizations solve common customer and internal issues automatically. The service can benefit businesses in many ways, including:
Improving customer satisfaction and brand loyalty
Reducing operational costs
Connecting and driving actions through chatbots
Improves accuracy and service delivery
The Importance of Microsoft Power Platform
The benefits of Microsoft's Power Platform are many, especially for small and medium-sized enterprises. These include:
1. Reducing Costs
A 2021 Forrester report revealed that Power Platform-tools (Power Apps and Power Automate) could reduce application and development costs by as much as 70%. 
A big reason behind this is the low code and no code requirements. 
A significant portion of costs goes to outsourcing app development and implementation. Developing the apps in-house (as no coding is required) helps save on the costs an organization would have otherwise spent on outsourcing. 
The same study also revealed that creating new applications reduces the costs spent on third-party subscription-based applications by as much as 50%. 
2. Facilitates Collaboration and Remote Work
Power Platform handles full web and mobile integration, allowing users to seamlessly collaborate with their teammates remotely, thanks to cloud-based systems. 
With many organizations adopting a hybrid workplace model, there's an increased need for platforms and systems that support remote working. 
Power Platform apps allow users to sync calendars and display tasks in a practical way that allows the remote workforce to track changes and stay abreast of the current developments. 
3. Streamlines Processes and Improves Productivity
Power Platform apps, such as Power Automate, allow users to automate tasks and repetitive processes, which helps to save time for value-adding activities. Some of the routine tasks that can be automated with Power Automate include:
Approval of documents and processes
Scheduled flows
Document generation
If your organization still relies on manual processes, it's time to switch to Power Platform. The Power Platform's significant cost savings, error reduction, and efficiency make it the perfect solution for many organizations. 
Plus, there is also the increased productivity resulting from the integration with the Power Platform tools, including Office 365—one of the most popular productivity suites on the market. Streamlining workflows and automating organizational processes also lead to employee productivity. 
4. Elevates Your Data Security
The Power Platform doesn't compromise on security. 
The platform spares no effort in protecting users' data by implementing double encryption, multi-factor authentication, and embedded identity management. There are also predefined security rules that give only certain individuals access to specified data.
You can also configure your own security rules to limit access to certain areas or documents, further tightening the security. According to a report from Bitglass, 61% of organizations have had an insider attack in the past year. 
Having the flexibility to set rules regarding who can access certain reports and data can help thwart most internal threats.
5. It Allows You to Work Across Devices
Power Apps, Power BI, and Power Automate can be used individually or collectively on any desktop, tablet, or mobile device. 
This allows you to easily connect with your remote team members, collaborate, and share ideas, even on the go. Moreover, you can leverage native device capabilities, such as camera and GPS, to your benefit when using Power Platform apps on them. 
6. It's Designed for All Kinds of Users 
Microsoft Power Platform tools are created to simplify business operations. They are code-free, allowing users without coding experience to use them without difficulties. IT professionals can also use them to create advanced business solutions. 
7. Gathers Data Under One Platform
Given the importance of data in today's digital age, it's critical for any organization to keep a 360-degree view of its data. 
Power Platform gives you complete visibility of your data by storing it in a centralized location. And when data is in a single platform, you can:
Drive accountability 
Be vigilant with shadow analysts
Leverage a change management model to evolve
With the help of the Power Platform's end-to-end capabilities, you can integrate all of your Office 365 applications with other data sources to allow for seamless management of your organization's data. This gives you a 360-degree view of your data.
Wrapping Up
Power Platform refers to a group of products offered by Microsoft that allow users to craft business applications, analyze data, and automate mundane tasks. It combines the robust power of Power BI, Power Apps, Power Automate, and Power Virtual Agents into a powerful business application platform aimed at steering business growth. 
Leveraging the Power Platform can bring many benefits to your businesses, including reduced costs, improved productivity, and elevated data security. 
Need help finding the Power Platform solution that's best for your business? Get in touch with us today or visit our website.