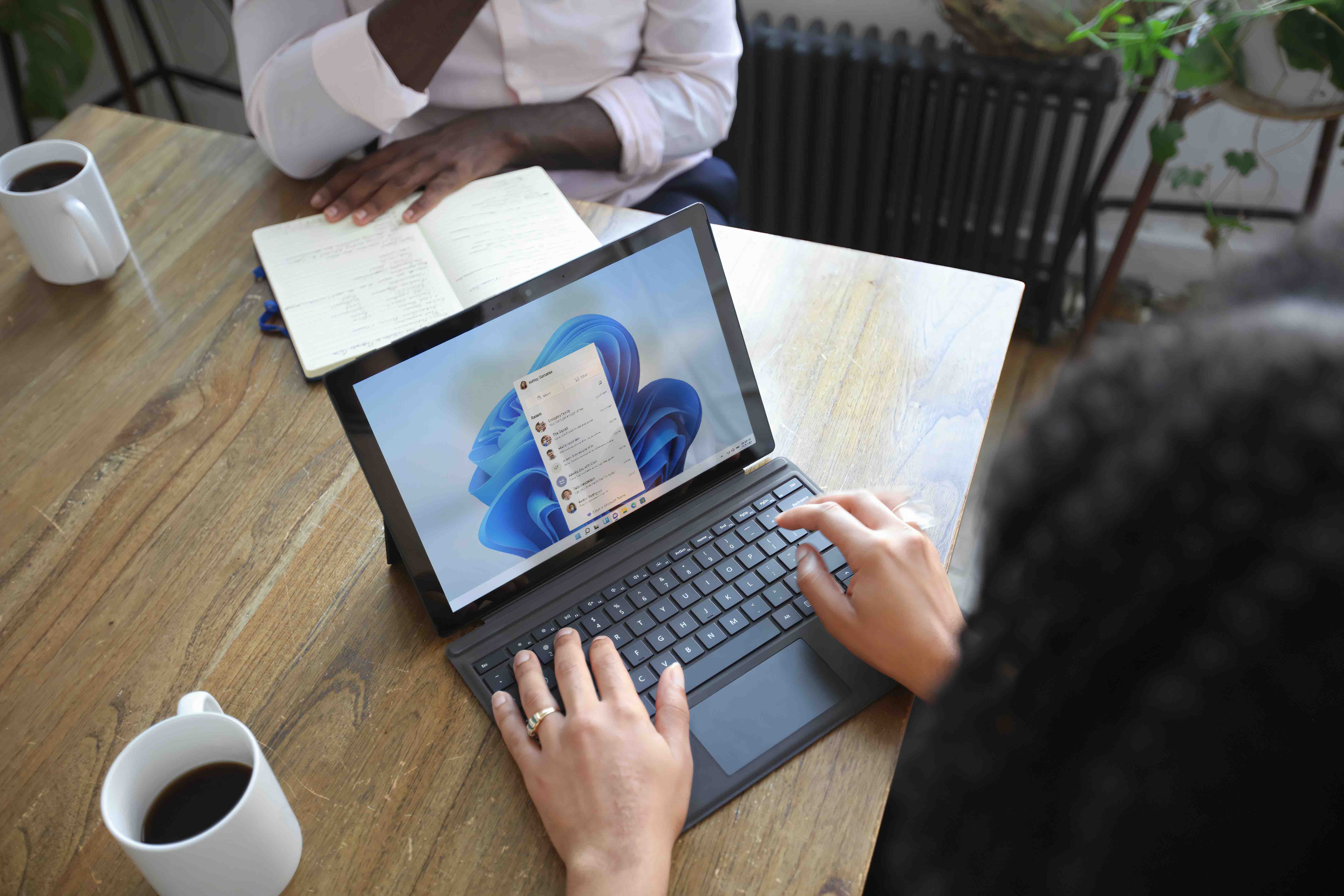 Office 365 Microsoft Tools for Collaboration - Looking at the Features and Benefits
Gone are the days when teamwork wasn't very critical, and individuals didn't need to interact with other coworkers. In the modern world, businesses and enterprises can't manage without collaboration. The importance of this phenomenon was extensively felt in the recent global pandemic.
According to a market survey, more than 50% of US-based employees believe that collaboration is key to their work output and performance. The research further states that 75% of workers say collaboration and teamwork are very important.
As an entrepreneur, employer, manager, or administrator, failing to adopt the latest and most effective collaboration will negatively impact the workplace's growth, development, running, efficiency, and productivity. Thankfully, with tools that integrate with Microsoft 365, you can rest easy.
Why Are Collaboration Tools Important?
Technology has taken over and plays a key role in the modern workplace. However, despite the availability of the tools, many people are yet to invest in the available choices. Market statistics indicate that 86% of workers in leadership roles blame poor teamwork or lack of collaboration as the leading cause of workplace failures.
Reasons for not joining the ever-growing bandwagon include the following:
Limited information and awareness
Confusion and challenges regarding picking the best
Ever-changing environment and tools
The following are among the main reasons why any enterprise should embrace the tools:
Real-time Collaboration
The world has become a global village. A designer in New York needs to communicate with a supplier in Taiwan. An architect in the Middle East desires to interact or hold a face-to-face meeting with a team member in the US. Manufacturers in China want to meet with existing or potential distributors in other parts of the world.
The right collaboration tool provides a platform for seamless communication and integration. It may be an email service, video conferencing, chat, or another alternative. The ideal tool helps coworkers communicate effectively in real-time and around the clock.
Prevent Miscommunication
Did you know that poor communication accounts for up to 30% of project failures? The cause of the communication failure may be:
Inability to reach the intended recipient
Failure to communicate with the other party on time
Delivery of wrong information
Time wastage or communication barriers
Practical collaboration tools prevent the above instances from happening. It does this by creating a flawless communication mechanism, an alert system to notify the intended party, and ensuring the message always reaches the target recipient on time.
According to recent research, nearly 99% of employees prioritize communication. And with more than 80% of professionals dependent on technology, it's critical to have the best tools in place.
Improve Productivity
Poor communication is a leading cause of inefficiency and increased operating costs. A company will miss deadlines resulting in an angry client who may cancel the order or even ask for reimbursement and compensation.
In a worst-case scenario, they may sue the company. Miscommunication or late response creates tension and frustrations amongst the workers. Letting go of an employee may lead to a shortage that will need to be filled quickly.
The pressure to cover a shortfall may mean workers are working overtime or outsourcing. Such drastic measures increase the operating or running costs. Good tools minimize inefficiencies hence improving productivity and profitability.
Cost Saving Measure
Whether small or large, the goal of any enterprise is to minimize costs or expenses and maximize returns. Achieving this goal is a little challenging if you don't invest in the best tools for collaboration. Chasing deadlines or covering shortfalls comes at a higher cost. Late communication or relaying wrong information may lead to losing a client or order.
Top tools improve communication, file sharing, meeting scheduling, chat service, and more. In addition to keeping expenses low, it also saves time and effort and creates a conducive operating environment. According to David Grossman, "The cost of poor communication am enterprise loses an average of $62.4 million annually due to inadequate or poor communication.
Looking at Microsoft 365 Collaboration tools
Many people prefer and use Microsoft 365 in the running of their Business. The robust tool is top-rated, and more than 200 million people use it monthly. It cuts across the board and comes with many innovative tools. Nonetheless, enterprises and users have different needs. What may work all right for a specific user may not be effective for another operator.
Fortunately, Microsoft 365 is compatible with other systems, programs, and apps. It supports many collaborative tools, making chatting, file sharing, talking, meeting scheduling, and other applications accessible. The following are among the most notable options:
One Drive
If secure storage is what you desire, then One Drive is a good choice. It's popular among different organizations and is also user-friendly. Microsoft's cloud storage solution provides a safe and secure way of holding documents, files, and other things.
It operates similar to Google Drive easily integrates with Microsoft 365 and supports online and offline operations. The storage solution allows users to synch different devices for an easy process. It works with phones, tablets, laptops, notebooks, PC and other devices.
Key Features of One Drive
Real-time co-authoring
Offline access
Share at will
Seamless device syncing
The easy synching enables you to move a document from one device to another. Moreover, you can use the tool offline, and it lets you work on the go, thus reducing time wastage and inconveniences.
SharePoint Online
SharePoint is a tool that easily integrates with Microsoft Office 365. It offers cloud-based storage and targets businesses aiming to improve file and content sharing. The solution does this in a seamless, fast, and secure manner.
In so doing, a user is assured of seamless and timely sharing and optimum security. The integration tool supports document collaboration, advanced search capabilities, and metadata management.
The Key Features are:
Organization-wide communication collaboration
Aggregated integration Hub sites
MySites personal profiles
Internet and Enterprise Wikis
SharePoint is ideal for many businesses and comes with many features. It improves team collaboration, communication, workflow, and document management. Integrating and using the business solution is straightforward. It comes ready to implement and use and has proven reliable for the time it has been in the market.
Microsoft Groups
This tool aims to improve communication among workers and other users with more advanced features. It makes the integration livelier and faster and maintains a trail for future reference. The solution looks somewhat similar to Linked Groups but has more features and is easier to use.
Key Features of the tool are:
Easy creation of group chat
Discussion-based collaboration space (Team, email, SharePoint, Planner, etc.)
Members were added as guests.
Immediate access to content (calendar, shared inbox, document library, project planner, etc.
The group creator runs the functions, which include adding new users, removing existing people, adding or removing threads or conversations. Although classified as a guest, a new user has access to the contents.
OneNote
A key challenge for many businesses is organizing and sharing information. It may take time to gather details or require lots of effort to send it to target recipients. Additionally, there is the risk of critical information following into the wrong hands.
OneNote seeks to address the above challenges. The program aims to improve the collection, sending, organization, and sharing of information. Users can create, share, and store screenshots, drawings, audio files, and more effortlessly.
Features of OneNote
No imposed page structures
Operates like Evernote
Everything is done in the same space
Everything is done in a single space to maximize efficiency and also optimize storage. Additionally, it makes tracking information sharing and movement easy. Doing so ensures the recipients get it in time and also in a more secure manner.
Microsoft Teams
You can make chat-based sessions more proactive by incorporating Microsoft Teams into Microsoft 365. The tool is quite popular and provides a proper channel for online communication. It supports many avenues, including chat, call, and web conferencing. One thing that makes it stand out from its rival is the easy setup and flawless integration.
Key features of the tool include:
Suited for fast-paced communication
Supports one-on-one messaging
Offers easy online commenting among users
Supports Skype and similar programs
Microsoft Teams works similarly to Slack, another popular tool for collaboration. It easily integrates with Microsoft 365, Skype, and other programs. Using the solution helps meet deadlines, improve communication, and add a personal touch to the integration.
Yammer Groups
Yammer Groups operates similarly to Facebook Workplace and Outlook Groups. It provides a platform where team members can interact with each other. The forum set provides a social media-like experience makes using it easy since many people are already familiar with social media.
Features of the tool:
Supports open communication
It follows a social-media like format
Ideal for a younger workforce
The solution brings OneDrive and Outlook together for an even better experience. Through it, you'll be able to improve interaction and manage time. It supports open communication and enables users to do the following:
Creates a 'feed.'
View popular posts
Follow posts
Leave comments
Due to its social media like appeal, Yammer Groups appeals best to younger users who are more versed with social media than more mature users. Nonetheless, newbies shouldn't have challenges using it due to its simple layout and easy integration.
Skype for Business
Skype has been around for quite some time. The tool targets users who want to interact or communicate effortlessly with minimal hitches. Skype for Business is designed for the modern workplace. It comes with the 'keys and whistles' that improve communication. Its range of features enhances collaboration and also makes customizing it to suit specific needs easy.
Key Features of Skype for Business
Making audio calls
Supports conference calls
Making video calls
Receiving and sending text
Hosting meeting
The office solution enables a user to set a presence status, and also personalizing contact cards.
Being able to hold meetings on time and also in the proper manner improves productivity. You spend minimal time, the likelihood of miscommunication is reduced, and you won't need to keep rescheduling or postponing meetings.
Skype for Business works with many Microsoft products such as Teams, Outlook, and SharePoint. Alternatives to Skype for Business include Webex and Google Hangouts.
Power Apps
This tool helps you create business applications that run on a phone, tablet, or in a browser without coding experience. Storing and viewing data is easy via SharePoint list or Excel file. For those who want to access information from anywhere, you can connect this app to common cloud-based services like Box, Facebook, and Twitter.
Features of Power Apps:
Supports cloud-based services
Creates business applications
Runs on different devices
Power Automate
Workflow is central to any business. If there are breaks or bottlenecks in the system, the output and performance are affected. The final product or service will take longer; the workers will spend more time finding or rectifying a fault. A worker may send a notification or email to a colleague or supervisor. However, due to poor workflow, the notification takes too long, reaches the wrong recipient, or is lost somewhere in the system.
Power Automate helps to make the flow as seamless as can be. The tool proves effective for manual tasks and helps to minimize the time and effort used. With more time in their hands, workers' productivity rises.
It integrates with Microsoft 365 and other collaborative tools. These include Outlook, Gmail, OneDrive, Dropbox, and Google Files.
Key Features of Power Automate:
Automating workflows
Pushing notifications / alerts
Streamlining workflows
A template library
It integrates with a wide range of tools, including Dropbox, Outlook, SharePoint, Google Files, OneDrive, Gmail, and much more.
Microsoft Endpoint Manager
Any modern business needs the best compliance as well as top-notch security. The systems and programs should be within the set industrial standards. Also, the people accessing the services need to have the proper access authority. Doing so helps in data loss prevention, management conflict, and quick response to risks or attempted risks.
Endpoint Manager from Microsoft helps mitigate risks and manage devices such as mobile, desktop PCs, servers, and virtual machines. It also monitors the workings of embedded devices and supports data loss prevention.
Key Features of Endpoint Manager
Microsoft Intune
Co-management
Configuration Manager
Desktop Analytics, Windows Autopilot
The solution features a range of tools and services and shares the same platform with Intune, which came out much earlier. The only difference is that the Microsoft Endpoint manager is standalone. Currently, Intune is part of Endpoint Manager.
Shifts
Shifts are designed to improve organization, shift and task management. The Microsoft mobile app is an alternative to the likes of Zoho Connect and HeySpace. With the application, a manager can organize changes; assign tasks to teams, set reminders and much more. On the other hand, workers can view a schedule, ask for time off, request a shift change, and more.
Key Features of Shifts:
Task assignment to specific workers
Reminder and shift setting
Shift swapping
Time off requisition
View upcoming schedule
The tool improves management, organization, and performance. The users spend lesser time and effort hence enhancing productivity.
To Do
Without proper organization, it becomes hard to enjoy maximum productivity. Workers will be spending if wasting too much time trying to figure out where certain information is. Doing this overwhelms them physically and also mentally. The brain will struggle to keep track of events and organize the workspace. A person fails in data loss prevention and proper organization.
To-Do makes organization and keeping track of tasks more accessible and more convenient. The cloud-based solution captures large jobs and breaks them into smaller chunks which are much easier to manage. Additionally, it tracks them via dates and supports sharing.
Key Features of To Do:
Includes a listing system
Prioritizes important tasks,
Email flagging
Lists sharing
Breaks down large tasks into smaller tasks
To-Do can be likened to To-Doiost and works effectively with Microsoft 365.
Azure Active Directory
Azure Active Directory, simply known as Azure AD, is a popular business tool. The cloud-based solution seeks to improve app service, access management and identity service. It allows workers to access external resources through Microsoft 365, SaaS applications, the Azure portal, and much more. It also supports access to internal resources via the intranet, apps, in-house developed cloud Power apps and more.
In addition to giving easy and quick access to directory service, both internal and external, you also get azure identity protection. This security feature ensures unauthorized users don't compromise the information and access.
Key Features of Azure Active Directory:
Access to internal and external resources
Cloud apps support and management
Creation of new tenants
Multi-factor authentication
It integrates with Microsoft 365, Microsoft Dynamics 365 CRM, Azure ATP, Office 365 and more. Managing apps, directories, and related resources is easier with the collaborative tool.
Customizing the Best Microsoft 365 Collaboration Tools for Your Business
The truth is that there are quite a several Microsoft 365 collaboration tools. In fact, the numbers keep growing as the days go by. An option that is fit for another user may not work very well for you. Also, changes in a business or industry may make an option that was once the best not very effective afterwards.
Microsoft 365, together with third-party collaboration tools, offers powerful solutions for today's businesses. They will:
Improve communication
Provide secure storage points
Come with top security features
Enhance the creation and sharing of information
Boost productivity etc.
However, while the many choices offer you a broad selection, they can also overwhelm you. Should you go for Skype for Business, Webex, or Skype? Is Outlook better than AskCody or vice versa? Should you opt for HeySpace, Shifts, or Zoho Connect? It can be hard to make a well-informed decision easily and quickly with so much information.
To minimize the difficulty in making a decision or getting overwhelmed, you should focus on the following:
Analyze the features of a tool
Understand the functionality
Fully understand the work situation / teams
Before rolling out a new tool, it helps to test it on a small group. From here, you can gauge the benefits and downsides. You can choose to iron them out and then use them on a larger group or do away with them and opt for another alternative.
Please note that even the best tools aren't foolproof and will need some tweaking over time. Regular training helps to take full advantage of the business tools.
Final Word
The availability of many tools that integrate with Microsoft 365 gives users many options. Also, the business tool works well with different apps, tools, software, and programs. Nonetheless, it's vital to take time and ascertain the best option for you. You'll need to:
Understand your Business
The existing challenges
Current needs
Expectations from the target tool
Using the above issues as your guide, it becomes easier to identify the most viable choice. The last thing any user expects is switching to another alternative because it's not working right or is challenging to use. A good tool boosts productivity in a business or organization. Users spend minimal effort and time on booking meeting space, task scheduling, and communication. They spend more effort and resources on the more critical things that are core to the Business.
For more information on office 365 Microsoft tools for collaboration get in touch with JPSC. Visit our website , call +1 407.514.2652, or send an email to talk to a professional. You can also use social media via Twitter.