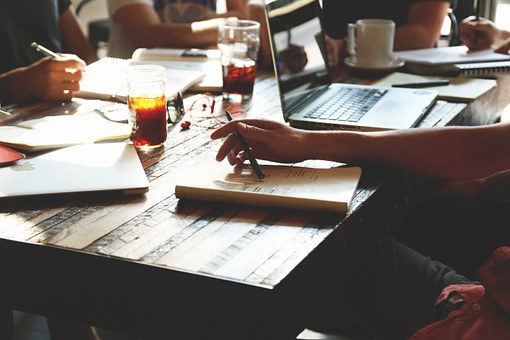 Microsoft Office 365 Consulting Services
---
Jones Professional Services Corporation (JPSC) has a team of qualified consultants who provide expert advice on properly integrating Microsoft 365 into your organization's digital infrastructure. Our Microsoft 365 consulting services are developed and customized to meet your business goal.
Why Hire a Microsoft Dynamics 365 Consulting Firm?
Digital transformation is integral to your company's success. Your organization needs to adapt to the latest technology to keep up with emerging consumer demands in this internet-focused society. However, it can be difficult to choose the right tools with so many options on the market. For this reason, expert support is necessary to develop the ideal strategy suited to your business. 
We Offer Microsoft 365 Consulting in Different Ways
Project management: We work with your team in defining a set number of goals and deliverables.
Managed support: Augment your team with the help of experts for short or long-term projects.
One-on-one mentoring: Get the assistance you need through phone, email, web conference and on-site services with our seasoned consultants.
Group mentoring: Attend our consultations with a group of mentees.
Training: Formal training with an instructor and course materials.
 
App and Services Available in Microsoft Office 365
Office 365 provides complete online cloud services that enable collaboration, security, mobility and flexibility for any workplace environment. At JPSC consultancy, we can help you choose the best apps and software suited for your business and management. 
Here are some of the applications you can acquire from Microsoft Office 365.

Exchange Online
Exchange online gives users access to email, groups, contacts, calendar and tasks from any type of device. In addition, it integrates well with Active Directory and now Azure AD (ADD). 
Microsoft Teams
Microsoft Teams allows companies to collaborate in ways they haven't been able to before. With Office 365, groups, departments, and organizations can effectively and efficiently collaborate internally and with external teams.
Yammer
Yammer is a combination of LinkedIn and Facebook, except it operates as an internal social network. Many companies see this software as a way to keep everyone on the same page. For example, Microsoft and its partners use Yammer to discuss events that pertain to Microsoft products and services. Through our Office 365 consulting services, you can fully leverage the software to discuss company-related matters with your in-house social network.
Project Online
Project Online offers complete project and portfolio management tools on the web. The scheduling piece of Microsoft Project Professional works with Project Online and other apps like SharePoint Online and Power BI. The software is so fluid in its configurations that you can come back and make adjustments based on your needs. The roadmap within Office 365 tells us that more features are coming to Project Online in the coming years. So let our Microsoft Dynamics 365 consultant support you in developing optimized solutions for your enterprise.
SharePoint Online
Here is a list of some of the headliners for SharePoint Online: File Storage, External Sharing, Content Management, Team Sites, Communication Sites, Intranets, Mobile accessibility, eDiscovery, Data Loss Prevention, Search, In-Place Hold and Automated process. Then we have OneDrive for Business, where people can store, share and sync their files across multiple devices.  
Microsoft Automate
Create automated workflows, get notifications, move files, seek approvals, etc. With hundreds of templates already available on the platform, our consultants can provide the perfect solution suited to your organizational requirements.
Choose JPSC As Your Microsoft Dynamics 365 Consultant
Microsoft 365 is a powerful service. It can give your enterprise everything it needs for seamless and optimized operations. Maximize its potential with JPSC's Office 365 consulting services.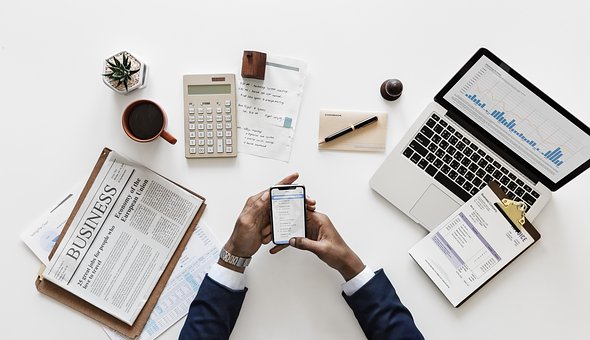 Here are some of the reasons our clients entrust us with their Microsoft Dynamics 365 consulting service needs:
Years of Experience
JPSC is a Microsoft office 365 consulting firm with a decade worth of experience with the platform. Since our foundation in 2004, we have helped hundreds of companies upgrade their internal processes. Through the years, we have established an outstanding team of experienced professional Microsoft consultants who will guide you in optimizing workplace performance. 
Customized Solutions
Our experience in the industry taught us that the most effective solutions are the ones tailored to the needs of our clients. For this reason, JPSC's Microsoft Dynamics 365 consulting services are tailored to address the unique pain points of your organization.
Dedicated Management
You can count on our consultants to always be readily available from consultation to project completion. In addition, we are always a call away and willing to answer any questions you may have. 
It's an ever-changing world, and we live in it. Call us at +1 407.514.2652 or fill out our online form to learn more about our Microsoft 365 consulting services.