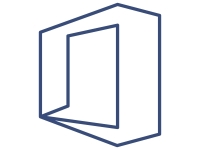 Microsoft Stream Cloud Recordings
---
The update comes from an original posting from January 17, 2020, for a Plan for Change.
Meeting recordings are stored in Microsoft Stream cloud storage. Tenant admins have an option to go to the Microsoft Teams admin center to turn ON/OFF the "Allow cloud recording" setting for Teams meetings. The recording feature is currently disabled for customers whose Teams data is stored in-country if Microsoft Stream is not available in-country. We will be changing this configuration by enabling the recording feature for customers even if Microsoft Stream data residency is not yet in the country.
Once enabled 'Allow cloud recording' will be OFF by default. This roll-out will respect existing settings.
Microsoft will begin rolling this change in mid-February and expect it to be complete end of March.
Note: This change applies to Teams meeting recordings only. There is a plan for implementing a similar change for Teams live events, and we will communicate via Message center when available.