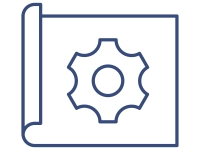 Microsoft's New Microsoft Project "For the Web"
---
Project for the web
Is Project Online going away? Can I use my current licensing with the new service?
So many questions to answer as the product releases. So what is it exactly?  Now, this new toolset Microsoft is delivering in the cloud is for work and project management. Now you might be saying don't we already have this with Project Online? In truth yes we do, but I believe that the Project for the web will start out to be a middle-of-the-road offering between Planner and Project Online. Project for the web will grow in features as it will not have everything you have today in the scheduling side as you do in Project Online's UIs. On the Project Home Page when it is available in your tenant Project for the web will be seen like the picture below. So the home page will change and creating Project Online projects will be done in PWA. It will look something like this once you are able to create a Project for the web project.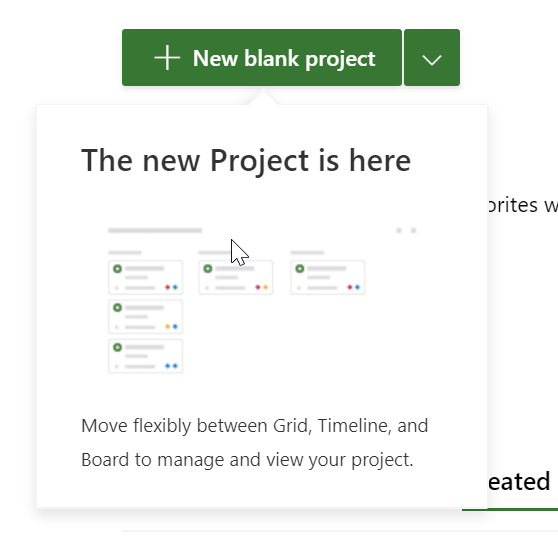 When you first receive the service you have to wait around 30 minutes [we noticed the same behavior in 2 different tenants] for the service to spin up for each user.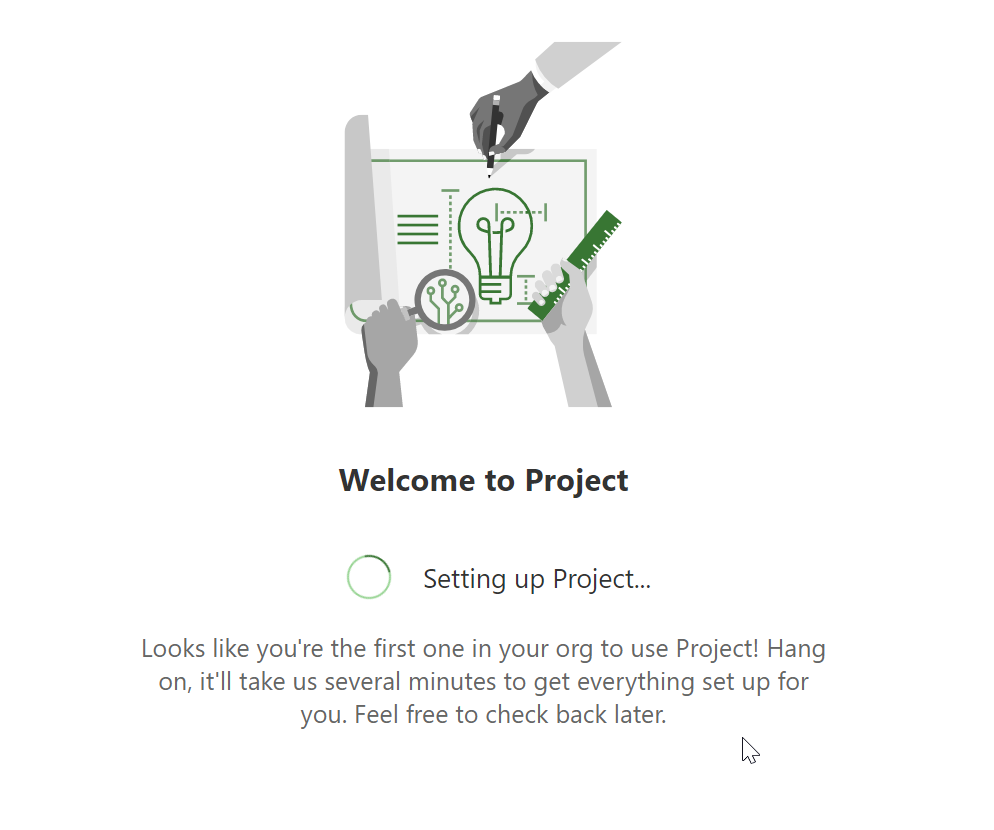 You will not be able to use Microsoft Project with Project for the web [Project Online still can] as of now but can use Power Platform apps like Flow, Power BI, and Power Apps will be available. As Project for the web evolves more features and connections to other services will come available. What your going to find over time is that the users will be drawn to using a tool that fully collaborates with Office 365 Groups and Teams.
Something Project Online has not fully done 100%. If you remember we talked about licensing changing this month for Project Online. Going with Plan 3 [Project Professional] and Plan 5 [Project Premium]. This is needed in order to have Project for the web. 
Now, what can I do with Project for the web once it is turned [Rolling out as we speak through the First part in November according to MS] on in my tenant?
Some of the features we noticed while we were playing around in the service:
Co Authoring is available allowing more than one person to edit the schedule at the same time.

Using O365 groups as your resource pool. Must have a newly created group or use an existing group in order to make assignments and give people access to the schedule.

No security categories for Reread/Write within projects meaning if you are in the group you have full access.
3 Views available Grid, Board and Timeline
Roadmaps combining PWA projects with Project for the web as well as Azure Boards.
Team Site created because of the O365 group created.

 
Some features you might find missing:
Task Types

Baselining

Master Projects

Printing out schedules or output that is not in the form of reporting.

Using MS Project to connect to project schedules.

Must create Team in order to use with Teams as it only has an O365 group unless you are using an existing O365 with a Team.
Here is a table from Microsoft that breaks out the 3 App/Services that you will have available to you assuming you have the correct licensing.
Feature

    Planner

    Project

 Project Online & Desktop Client
 

Task management

Board view

Teams and assignments

Grid view

 

Timeline view (Gantt)

 

Dependencies

 

Scheduling

 

Roadmaps

 

 

 

 

 

Advanced PM (baselines, critical path, and so on)

 
 

Resource management

 
 

Financial management

 
 

Program and portfolio management

 
 
Now is Project Online going away anytime soon? I don't believe so and do not believe Microsoft will take Project Online away for now. At some point, however, when features start overlapping between the Project Online and Project for the web I could see Microsoft sunsetting Project Online. Much like what Microsoft is doing today with Skype and Teams. That's many many months down the road though if not years.
More to come and also a video including the first creations of using Project for the web.
Additional content can be viewed here from Microsoft.
Https://aka.ms/newmicrosoftproject