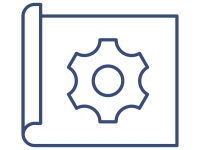 Adding Project Online Tasks to a Roadmap
---
Project Online Tasks
So as a Project Online user how would you add Tasks to a Roadmap in Project Online?
Let's start by creating a Roadmap and now having a project associated with it.
Here is an article showing how to connect a project to a Roadmap.
https://www.jpsc2010.com/how-connect-road-map-project-online-project
After creating your Roadmap it is connected to a project.
If you are still creating or need to add additional tasks to a Roadmap, follow these steps.
First, open your project schedule (no need to click edit)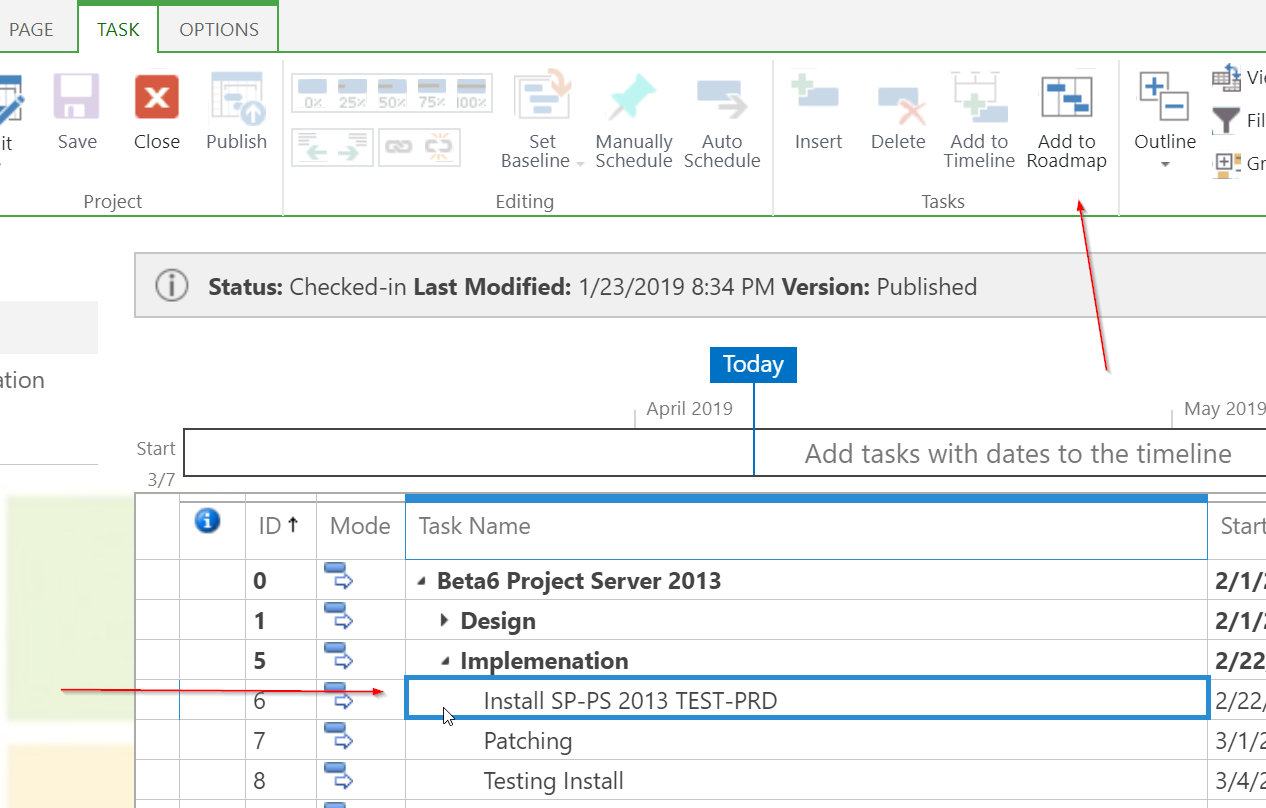 Now select the task or tasks and select Add to Roadmap icon on the ribbon above.
You are asked for the Roadmap and row values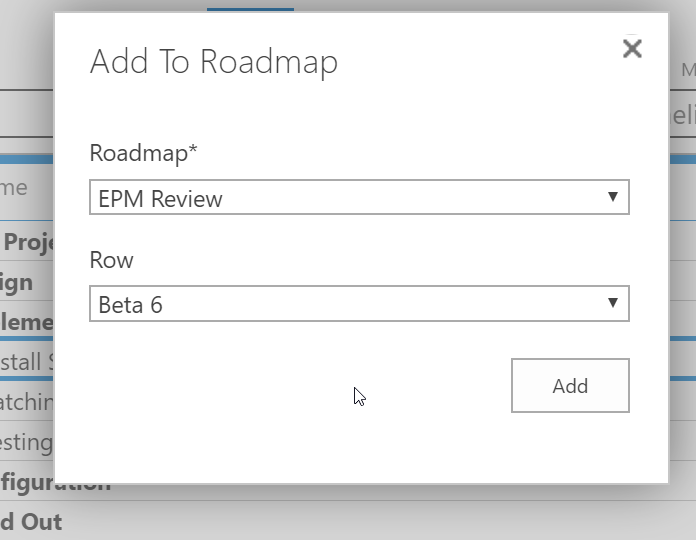 Now you can click Add and the task or tasks will appear in your Roadmap.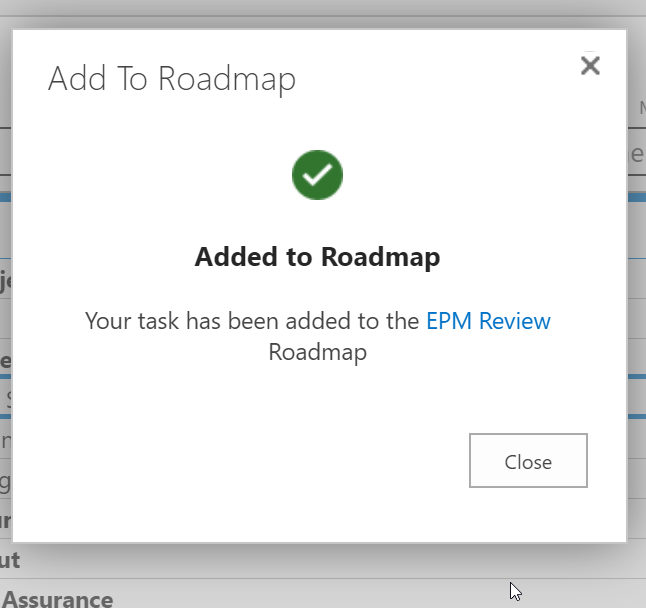 Refresh your page if Roadmap is already open.
Now your tasks will appear on the row you have selected.
JPSC has Project Online Consultants ready to help. Feel free to reach out via our contact page.