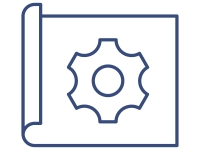 Project Service Changes Coming in October
---
Project Service
Microsoft let us know that the new project management experience, as a part of the new Project service, will be rolling out to your tenant, starting in October 2019. 
As announced in our last Ignite blog, announced at Ignite 2018, the release marks the next chapter for Microsoft Project. With this fresh, re-energized project management experience, your teams can use a simple, yet powerful tool to manage work – from quick projects to complex initiatives. Designed for collaboration, Project makes it easy for anyone to contribute to a project and share updates across the team. And because Project is now built on the Microsoft Power Platform, you have the flexibility to customize and extend your solution to best suit your business needs. 
In the future, you will be receiving these kinds of communications as we continue to roll-out more capabilities. As a preview for the next communication, the name of your subscription will change as follows:
Project Online Professional will become Project Plan 3
Project Online Premium will become Project Plan 5
This update will be effective at the end of October 2019. There are no actions for you to take or costs to incur associated with this update. A formal reminder will be sent to you at the end of September 2019.
You and your users will see the new project management experience, part of the new Project, appear in your Project Home. The new Project service will share the same subscription as your current Project Online service. To get started, go into Project Home, click the "New blank project" button and begin to build your project.
For a demo of this new service please feel free to reach out via our Contact Us page.