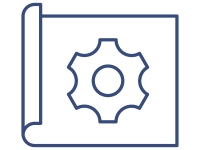 Project Schedule with No Name
---
What's in a Name?
Had a client via support ask about a blank project meaning a project with no name.
Been a while since I have seen this, but remember from a few years back of a patch that was released to fix this.
After a project is created in Project Server 2013 it is possible to save the project with no name.
I know after hearing about the bug I thought to myself why would anyone do this.
How could you find a project if they had no names?

Well luckily if you come across this bug Microsoft has released the March 2016 CU that addresses this issue.
Now Project Online, Project Server 2016, and Project Server 2019 on-premise have already applied the fix.
Thought I would share in case any 2013 Project Server users are behind in patching...……...
Here are the listed fixes for PS 2013:
When the data is grouped, the rows under the grouping rows on the Approvals page are always collapsed. This makes it difficult to quickly and easily view the detailed records that need to be responded to.
Now, the Outline Level functionality control has been added to the ribbon on the Approval page.
Fixes the following issues: 
The Process Status field may show blank for a timesheet line when the status approval is pending.
When you switch to a different filter type on the Manage Queue Jobs page, you may receive the following error message if many jobs are present: Sorry, something went wrong.